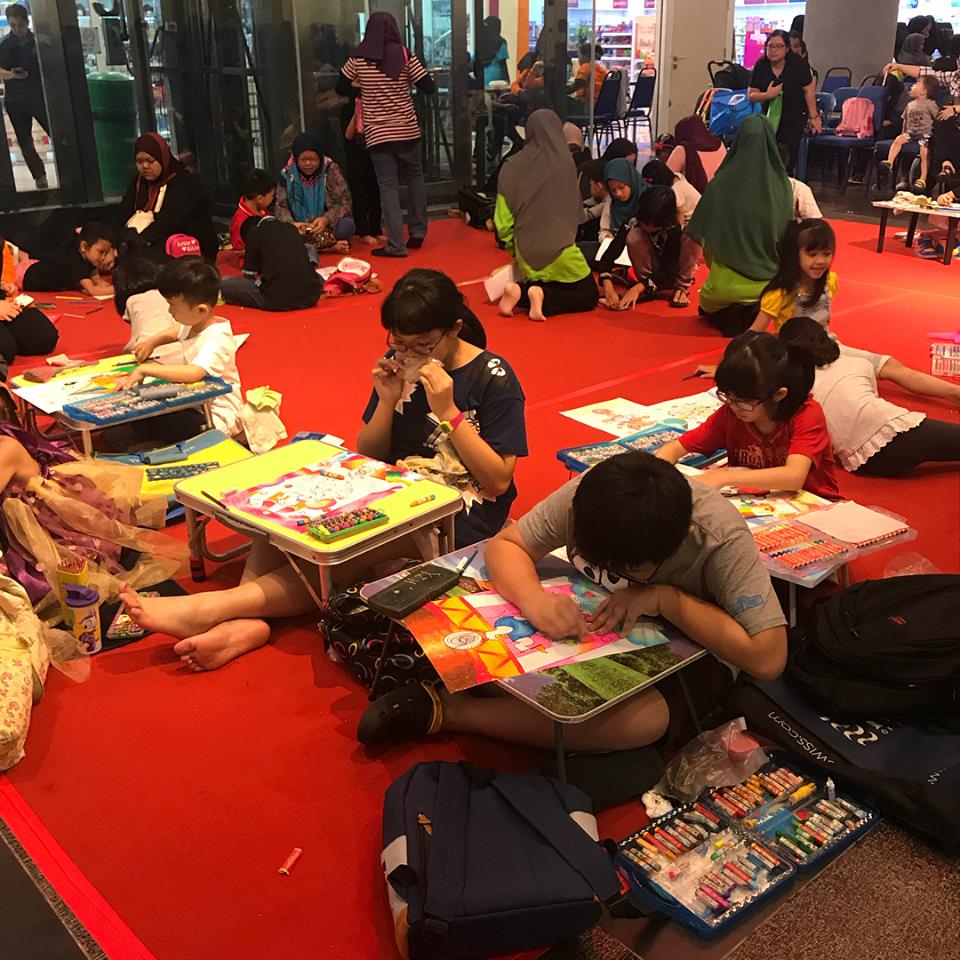 SIDMA College Sabah, since its establishment in Kota Kinabalu back in 2002, has rapidly emerged as the first and largest regional centre in Malaysia running UNITAR programmes, in addition to its home grown academic programme, particularly Early Childhood Education (E.C.E).
In responding to the rapid technological advances which have given rise to trends such as automation, globalisation and workplace changes within industries; SIDMA College Sabah, through the dynamic leadership of Dr Morni Hj Kambrie (Chairman and Founder), and Madam Azizah Khalid Merican (CEO) reassured that its infrastructure and technology have been geared towards producing graduates who would have a broader set of 21st Century skills and talents; such as the ability to think independently, ability to identify and solve problems on their own, work collaboratively, learn new knowledge and skills that will enable these graduates to thrive the future.
As technology is moving rapidly, educators at SIDMA College have being urged to keep up with this fast pace, be prepared to adapt and change their curriculum and delivery so that its graduates are able to fill in jobs which are yet to emerge. During a recent "Brainstorming Session" held on 8th February 2017 at Shangri-La's Resort and Spa, "Blended and Immersed teaching; a hybrid teaching methodology which is a combination of the traditional classroom lecture, e-learning, independent and group study has been adopted. This "flipped classroom" model is to enable students to absorb course content not only through lectures, but also through videos, on-line activities and more; thus enabling students to be equipped with ICT and collaborative skills, critical and creative thinking skills, communicative skills, human values, and be interested in lifelong learning.
Thus in order to drive widespread student success, SIDMA College UNITAR Sabah marshalled all its resources, gain commitment from faculty and lecturers, embrace innovation and create incentives; under the supervision and support from the effective leadership from Dr Morni and Madam Azizah.
Not only do students prefer blended learning environments; but lecturers and educators also establishes relations with outsides entities to offer their students an edge in their academic success and beyond.
Recently, SIDMA College Diploma Early Childhood Education students taking the subject "Parents and Community Involvement" organised an E.C.E. Family Day on 5th of May 2018 with the assistance of the young and enthusiastic educators, particularly Ms Nur Syafiqah Binti Usno, as well as others educators and the local community. The event was held at Oceanus Waterfront Mall, Kota Kinabalu with the following objectives:
Enhancing development of 21st Century Skills in managing children activities
Provide opportunities for parents' involvement with the children's learning
Create parental awareness on the importance of supporting the children growth developmental processes
Further strengthen the good relationships among children, parents and SIDMA College
Provide opportunities for SIDMA students to further develop collaboration, integration, cooperation and team work
Through such collaborative and cooperative initiatives from the community, various activities such as Blood Donation, Colouring Contest, Singing Contest, Children Show (Creative and Unique) and more was successfully held during the event.
Dr Morni, Madam Azizah, Azlina Ngatimin (Directors, Business Development and Corporate Relations), Managers and staff who were among the more than 500 parents and general public who have attended the function were amazed by SIDMA College UNITAR Sabah students' initiatives, creativity, and commitment; and hoped that more of such events be held at various others locations in order to motivate more young toddlers and kids to like schooling.
Dr Morni and Madam Azizah also congratulated SIDMA College UNITAR Sabah Early Childhood students for their commitment and initiative to conduct such event and hoped that more students will follow their footsteps.
SIDMA College UNITAR Sabah June 2018 Intake of new students is now in progress. The following are the list of Academic Programmes offered at the college for its 2018 / 2019 Academic Year.
Foundation Courses:
Foundation in Management.
Diploma Courses:
Diploma in Early Childhood Education Studies.
Diploma in Occupational Safety and health
Diploma in Management.
Bachelor' Degree courses.
Bachelor of Education (Hons)
Bachelor of Early Childhood Education (Hons)
Bachelor of Business Administration (Hons),
Bachelor of Management (Hons).
Masters Courses:
Masters of Business Administration (MBA),
Masters of Education (Education Leadership and Management (ELM))
Masters of Education (Early Childhood Education).
Potential students interested in pursuing their tertiary studies with the college in any of the above mentioned programmes are welcomed to apply on-line by visiting SIDMA College Website or call our hotline number 088-732 000 or 088-732 020; or through fax @ 088-732 015 or 088-732 019. They can also visit us at SIDMA College UNITAR Sabah, Jalan Bundusan, 88300 KOTA KINABALU.
By Teo Eng Seng and Zain Azrai Bin Mohd Noor,
SIDMA College UNITAR Sabah,
KOTA KINABALU.