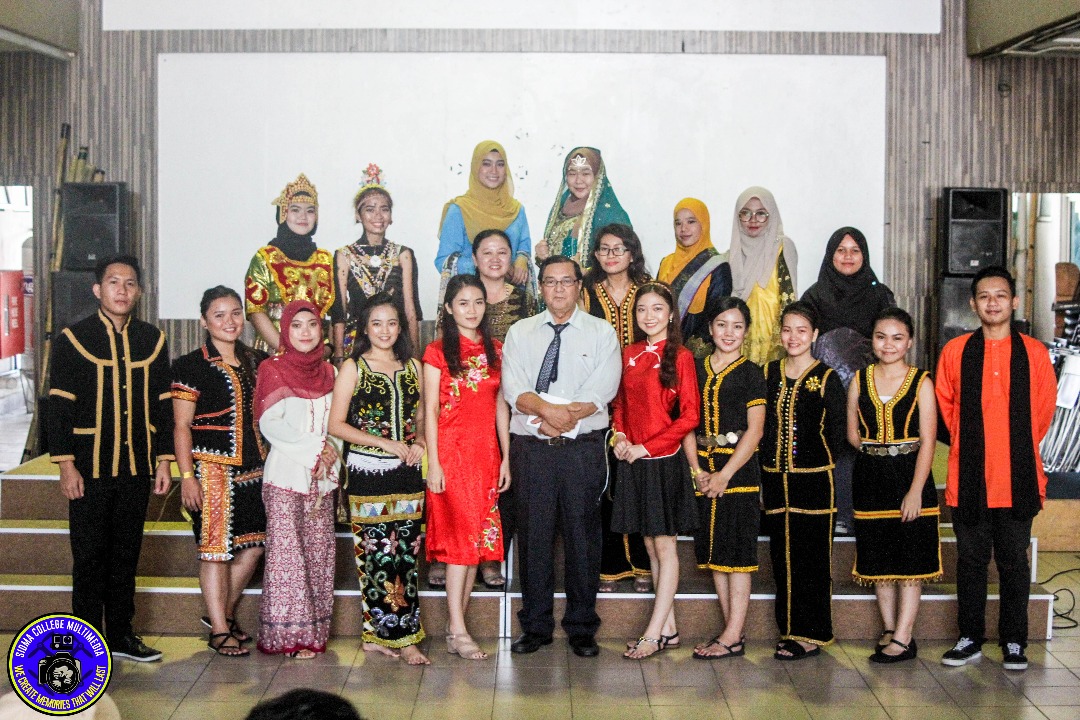 In the era of globalisation and digitalisation, it is a big challenge for educators to deliver new learning experiences and prepare students to meet the 21st century requirement. Students need to be equipped with ICT and various skills such as collaborative, critical and creative thinking and communicative skills as well as instilling values to them, part of which they need to be interested in their lifelong learning.
In order to equip fresh graduates with the necessary 21st Century skills to face the Fourth Industrial Revolution (4IR), educators need to determine the types of classrooms activities which can help prepare students to communicate in real life beyond the allocated classroom time, as well as to respond better realistically to technologically enhance teaching methods. Technologically enhanced learning will not only appeal more to the students of the 21st century, but will also provide greater avenues for problem solving, creative thinking as well as collaborating with one another.
SIDMA College Sabah, through the dynamic leadership of Dr Morni Hj Kambrie, the Founder and Chairman, as well as  Madam Azizah Khalid Merican as CEO, in responding to the rapid technological advances which have given rise to trends such as automation, globalisation and workplace change within industries; have been enthusiastic to be geared towards producing graduates who would have a broader set of 21st century skills and talents; such as the ability to think independently, identify and solve problems on their own, work collaboratively, learn new knowledge and skills and knowledge that will enable them to thrive the future.
As SIDMA College Sabah had held its fourth edition of brainstorming session, with the theme "Into the Horizon", on Friday 8th February 2017 at Shangri-La's Resort and Spa, Tanjung Aru, part of the outcome of the brainstorming session held was the plan to implement in 2018 the Blended Learning and flipped classroom teaching methodology whereby it is a hybrid teaching methodology which is a combination of e-learning, the traditional classroom interaction methods, independent and group study. Basically, it is a fundamental change in the way educators and students approach their learning experiences.
SIDMA's flipped classroom is a blended learning concept adopted to improve students engagement and to generate effective learning outcome. It includes students meeting, collaborating or working together in groups or among peers for purposeful activities. For this purpose, traditional learning environment may be converted into involving debate, creative movement, drama, singing, teacher demonstration sessions and more. Apart from during normal lectures, such scenario is more commonly seen during their tutorials and enrichment sessions where even the car park at the basement of SIDMA building are being used to accommodate their music and creative movement, drama, play activities and the like. Thus for the students learning takes place in the lecture rooms, on stages at the atrium, and the like.
The outcome from such teaching and learning models are proven as students are more creative and more communicative, collaborative, innovative, socially confident, and  increases their willingness to come forward and showcase their new knowledge, skills and attitude acquired during their individual, peer or group inquiries session.
What was interesting is that in the recent weeks the college's atrium area is buzzed with students collectively arranged various programme to showcase their "creative and innovative" assignments and activities.  It has also been a very stimulating time for the lecturers who have to assess students' live performances as compared to previously only marking their answer scripts.
Among some of the programmes conducted during these few weeks are as follows:
The Bachelor Early Childhood Education (Hons), Bachelor of Education (Hons), Bachelor of management (Hons), Bachelor of Business Administration (Hons) and Bachelor of Hospitality Management (Hons) students collectively organised an Entrepreneurship Month in March 2018 to showcase their entrepreneurship skills as well as their ability to meet the social needs of the general community. The main purpose of this programme is to provide students with hands-on practical knowledge with regard to the process of starting up their own business; help students to acquire the skills of how to plan their business, present their proposal, manage their finance, to manage a small business, or partnership, choosing the relevant pricing strategy, as well as on how to promote their products.
Event Management students for this semester collectively organised an Event Management Week to prepare the students in becoming a successful event managers, as well as to enable them to work together to accomplish their vision and mission. Based on the theme "Malaysian Traditional Games Competition" the students were exposed and have developed various skills and knowledge in areas such as problem solving, promoting and marketing their events or product; the processes involved in a project or event planning, understandings of customers' behaviour, and many other related issues. Through such activities, students were indirectly provided with the real- life exposures to reflect upon in order to become efficient managers.
Students from Early Childhood Education had organised Music and Creative Movement Week which have provided opportunities for them to understand the importance of providing high-quality musical environments for the young children growth and development; particularly in their musical skills as well as the development of their other related skills and possible talents. Other than showcasing their skills in in singing, creative movement and dances; the participants also created traditional and contemporary music and children songs, and even improvised musical instruments from recycled products such bottles, cans and more.
Various other platforms were also arranged for other students to present their creative and innovative products, conducting professional presentations and more through the whole of the February 2018 semester.
Dr Morni who took time off to attend each of the programmes was amazed at the students' new knowledge gained, new skills developed during their presentation. He praised them for their collective and collaborative efforts to showcase their new discoveries.
He hoped that through such initiatives, more students will be aspired to pursue the benefits of blended learning, through UNIEC, SLMS, and related sources introduced by their facilitators. Any students from any location in this world with a device and connectivity can learn more, as the Millennial children in this millennium requires learning experiences that must match the technology of their era.
Dr Morni also congratulated SIDMA lecturers for the efforts in transforming their teaching (lecturing) and significantly have a more direct impact on the experience and lifelong skills of students. "Lecturers continuous application of their innovation skills and expertise is very much needed now than ever today", he added.
On what's next after their graduation; Dr Morni suggested to the students on the idea of controlling their own destiny by starting their own business based on their knowledge and skills gathered from their studies, and not relying to the typical job-seeking from employer but to be their own boss hence provide more job opportunities. He added that the Collegiate Entrepreneurs' Organization reported that 50 percent to 70 percent of students had started a business whilst in schools or hoped to start one in the future. Beside than that, all the famous success stories such as Microsoft, Netscape, FedEx and Apple, all of which are founded by college students.
SIDMA College Sabah, since its establishment back in 2002 in Kota Kinabalu has prosper jubilantly over the years; and rapidly emerged as the first and largest regional centre in Malaysia running UNITAR programmes, in addition to its home-grown academic programmes. Its infrastructure and technology can support the ambitions and goals of students who want to create a brighter tomorrow. Not only that, as proven, the teaching methodology used are engaging and will bring out the best from each students. Because of that, SIDMA College aim to do more than just teach, it strive to be the "Champions of Change" and change is what drives us ALL to success.
The following is the list of Academic Programmes Offered at the college for its 2018/2019 Academic Year.
Foundation Courses:
Foundations in Management
Diploma Courses:
Diploma in Early Childhood Education Studies
Diploma in Occupational Safety and Health
Diploma in Management
Bachelor's Degree Courses:
Bachelor of Education (Hons)
Bachelor of Early Childhood Education (Hons)
Bachelor of Business Administration (Hons)
Bachelor of Management (Hons)
Bachelor of Information Technology (Hons)
Masters Courses:
Masters of Business Administration (MBA)
Masters of Education (Educational Leadership and Management (ELM))
Masters of Education (Early Childhood Education)
Our June 2018 Intake of new students is now in progress. Various financial assistance are available. For more information about courses offered at SIDMA College, please browse SIDMA Website, or like our Facebook Account – SIDMA College.
Students interested in pursuing their tertiary study with the college in Foundation Programme, Diploma, Degree or master Level are encouraged to apply online by visiting SIDMA College Website or to call our hotline number 088-732 000 or 088-732 020, or through fax @ 088-732 015 or 088-732 019. Potential students are welcomed to visit us at SIDMA College UNITAR Sabah, Jalan Bundusan, 88300 KOTA KINABALU
Teo Eng Seng and Zain Azrai Bin Mohd Noor,
SIDMA College Sabah,
KOTA KINABALU.