Student Financial Aid List
(Senarai Bantuan Pendidikan Pelajar)
THE NATIONAL HIGHER EDUCATION FUND CORPORATION (PTPTN)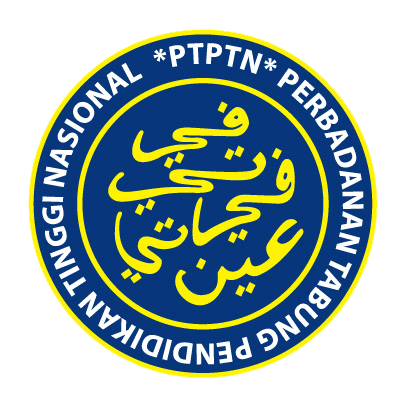 This is a type of loan provided by the Malaysian government to assist students financially in public as well as private institutions of higher learning.
The National Higher Education Fund Corporation (PTPTN) was established under the National Higher Education Fund Act 1997 (Act 566) and is effective from 1st July 1997. PTPTN became operational on 1st November 1997 at Bangunan Wisma Chase Perdana, Off Jalan Semantan, Damansara Heights, Kuala Lumpur.


Function(s) of PTPTN: 
To manage disbursement of student loans for the purpose of higher education, and to collect loan settlement
To collect deposits, design and offer savings schemes for the purpose of saving for higher education
To carry out any other functions given to the PTPTN under any written legislation
Eligibility
Applicants Must:
Be a Malaysian Citizen
Not exceeding 45 years of age on date of Application
Possess a Sijil Pelajaran Malaysia (SPM) with at least three (3) credits
Possess other recognized certificates to qualify for a degree programme: STPM, A-Levels, University Foundation, Local Matriculation or Recognized Diploma.
IPTS students must obtain the Accreditation Certificate from the Malaysian Qualifications Agency (MQA). The course and Accreditation Certificate approval period must still be valid on the date of Application
The remaining period of study upon application must exceed one (1) year
Have no sponsors (ex. MARA or JPA) or scholarship(s)
Other Criteria
For students applying for the second time, loans extended earlier by PTPTN must be settled in full prior to a fresh Application
Students who have received PTPTN loan through previous colleges / universities but have left or have not completed their course, are required to terminate the contract and make full payment with PTPTN before a new application can be made
As of Jan 2012, it is compulsory to open a SSPN (Skim Simpanan Pendidikan Nasional) account if students want to apply for a PTPTN loan
SSPN Account
The National Education Savings Scheme (SSPN) is a savings scheme specifically designed by the National Higher Education Fund Corporation (PTPTN) for higher education financing purposes.
Beginning the 1 st Jan 2012, students applying for PTPTN education loans must have an SSPN account with minimum savings amount of RM20.00. An SSPN account can be opened at: Maybank, CIMB Bank, Bank Simpanan Nasional, Agro Bank, Bank Rakyat and Bank Islam.
For a fast transaction, you are advised to open the SSPN Account with Maybank only. You can check your SSPN account statement the next day after opening your SSPN account on the PTPTN website.
Any inquiries, please contact the PTPTN Hotline at 03-2080 4455.
Online Applications 
All applications for PTPTN loans must be made online. Applicants must apply through the PTPTN Online Application Website at http://www.ptptn.gov.my during the opening and closing dates of the application. Applicants are required to have an e-mail (yahoo.com or gmail.com) for correspondence purposes.
PTPTN PIN Number
The PIN number can be purchased from Bank Simpanan Nasional (BSN) for RM5.00 (valid for 6 months ONLY). Please keep the receipt for website log-in purposes.
Should there be any difficulty in logging-in or in resetting the password, please contact:
PTPTN Sabah
B-01-06 Tingkat 1 & B-02-06 Tingkat 2
Warisan Square, Jalan Tun Fuad Stephens
88100 Kota Kinabalu, Sabah

Phone No : 088 - 487 245/ 088 - 487 246
Fax No : 088 - 487 249

Official Website: http://www.ptptn.gov.my
Operation Hours: 
8.00am to 5.00pm (Monday to Thursday) 
8.30am to 11.45pm and 2.15pm to 5.00pm (Friday)
EMPLOYEES PROVIDENT FUND (EPF / KWSP)
THE SOCIAL SECURITY ORGANISATION EDUCATION FUND (SOCSO)