SK Rampayan, Menggatal School Sports Championship 2022, in collaboration with SIDMA College students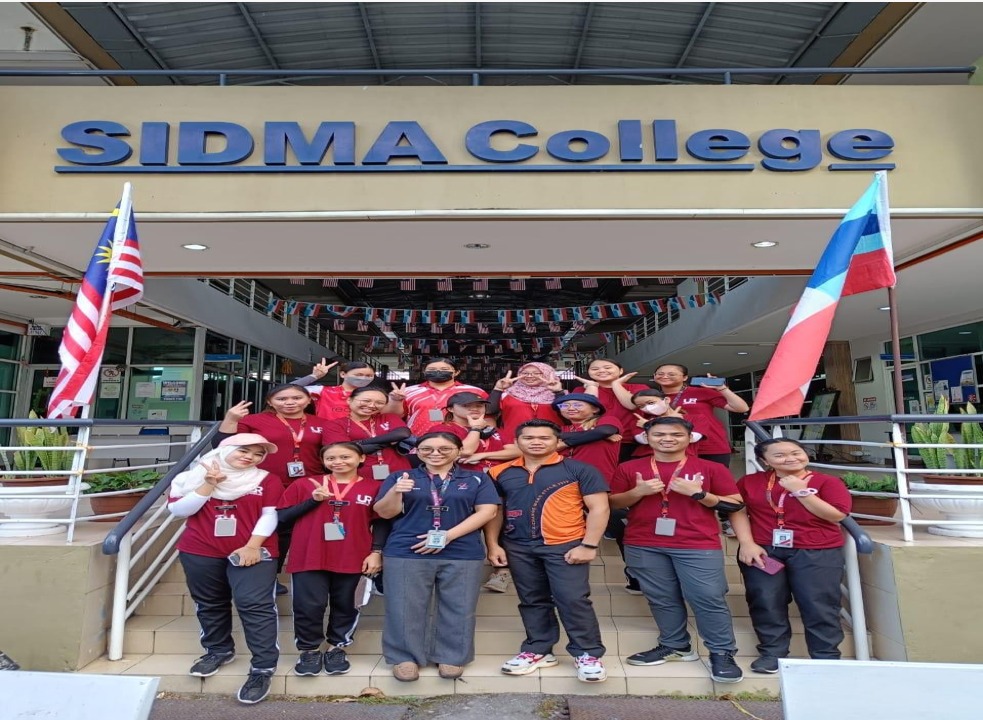 Every year, the school will hold an annual school-level sport. This activity was looked forward to by the students and it was evident on their faces that they were very excited after two years of outdoor activities not being carried out due to the country having issued a Movement Control Order (MCO) due to the spread of COVID-19.
Sekolah Kebangsaan Rampayan, Menggatal did not miss out on organizing this annual sport and made early preparations before the climax of the sports day. Starting on 11-18th August 2022 for 8 days, participants will practice before beginning the competition.
On August 19, a cross-country event around Kg. Rampayan involves students aged 10 to 12 years old, followed by field events such as the long jump and high jump on the 22nd of August.
High Jump, Long Jump, and Cross-Country events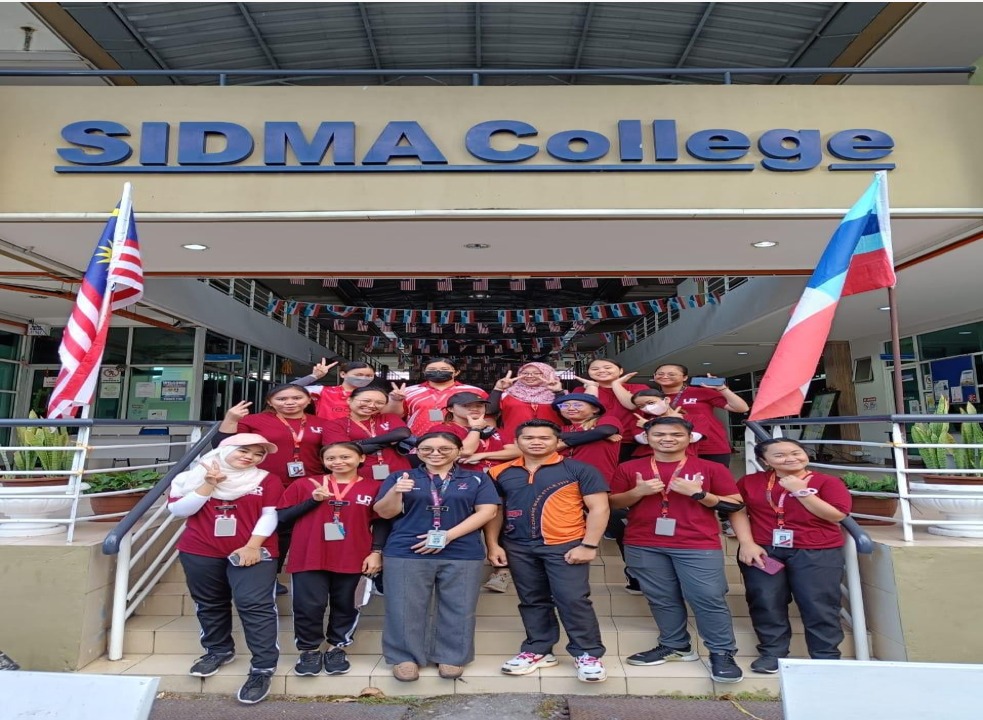 On Thursday, 25 August 2022, once again, 15 students from SIDMA college gathered for the 28th Annual Athletics Championship, SK. Rampayan Menggatal which was held at the UMS Sports Complex, Kota Kinabalu. Before leaving, all students and lecturers involved gathered on campus. They arrived at the UMS Sports Complex as early as 6.00 am.
Upon arrival, each student was given a task. The event started with aerobics led by cheerful students from SIDMA college.
Once the warm-up session was over, they moved on to their respective fields of work. The secretarial, registration and participant supervisors are managed by Angelea Grace Frederick, Angie Olga Daniel and Caroline Binti Narunsing. Meanwhile, the statistics/ result manager section is managed by Cassandra Eleanor Clepros and Chrisviey Leyan. The list of race officials is Deelizabeth Luka, Elcy Gelasius, Esther Ruth Basar, Ihami Naziha Guszaizie binti Gusmit, Noriziyana binti Kumoh, Olna binti Sipangil, and Pridewinnie Pani. The winning catcher section was managed by Marcley Marcus, Siti Norafiza Ezsa Binti Mohd. Ezwan, and Vivien Ampat.
The students were distributed to four sports houses, namely the Red Sports House, the Blue Sports House, the Yellow Sports House, and also the Green Sports House. Facilitators of the Red Sports House are Angelea Grace Frederick, Angie Olga Daniel, and Caroline Binti Narunsing. Facilitators for the Blue Sports House were Cassandra Eleanor Clepros, Chrisviey Leyan, and Marcley Marcus. Yellow Sports House facilitators were Elcy Gelasius, Esther Ruth Basar and Deelizabeth Luka. For the last sports house, which is the Green Sports House, Ihami Naziha Guszai Binti Gusmit, Norizyana Binti Kumoh and Olna Binti Sipangil helped. In addition to being distributed to sports houses, several other students namely Pridewinnie Pani, Siti Norafiza Ezsa Binti Mohd. Ezwan and Vivien Ampat have been placed in the Physiotherapy or First Aid Department.
The first competition held was a parade competition which started with a salute, then the singing of the song Negaraku, Sabah Tanah Airku, and the school song. Followed by a prayer recitation, the ceremony of raising the championship flag, the recitation of the championship pledge, and the presentation of souvenirs to the parade jury.
At 8.15 am, the race started. The race events conducted were 200 meters male/ female category A and B, 50-meter male/ female category100-meter male/ female category A and B, 4 x 100 meter invitational OK9, 4 x 200-meter male/ female category A and B, parent events (100 meters for men, 4 x 100 meters for men and 4 x 50 meters for women), and 4 x 100 meters for men/ women categories A and B. Presentation of prizes to the winners of several categories was carried out simultaneously after the race event took place. Some SIDMA students also became representatives in the race event and managed to get first place. Congratulations.
| | |
| --- | --- |
| | |
The closing ceremony was held right after all the races were completed. The closing event of the 28th Annual Athletics Championship, SK. Rampayan Menggatal was preceded by the lowering of the tournament flag, followed by an appreciation speech from the Headmistress of SK. Rampayan Menggatal,Datin Masnah Bidin. Followed closing speech by representative Y.B Datuk Haji Yakub Khan (Minister of Science, Technology, and Innovation of Sabah), a souvenir presentation session to OK9 Headmistress, OK9 PIBG, and also the presentation of certificates to SIDMA students.
Miss Carol Narunsing and Mr. Marcley Markus represented the students of SIDMA to receive Souvenirs from the organizer
After the closing event, a banquet was held at 12.00 noon. After that, the activity of cleaning the stadium area was carried out before everyone dispersed at 1.30 pm. Congratulations once again to all parties involved in making the 28th SK. Rampayan Menggatal Annual Athletics Championship a success.!
Article credit: Written by Suzie Jainil