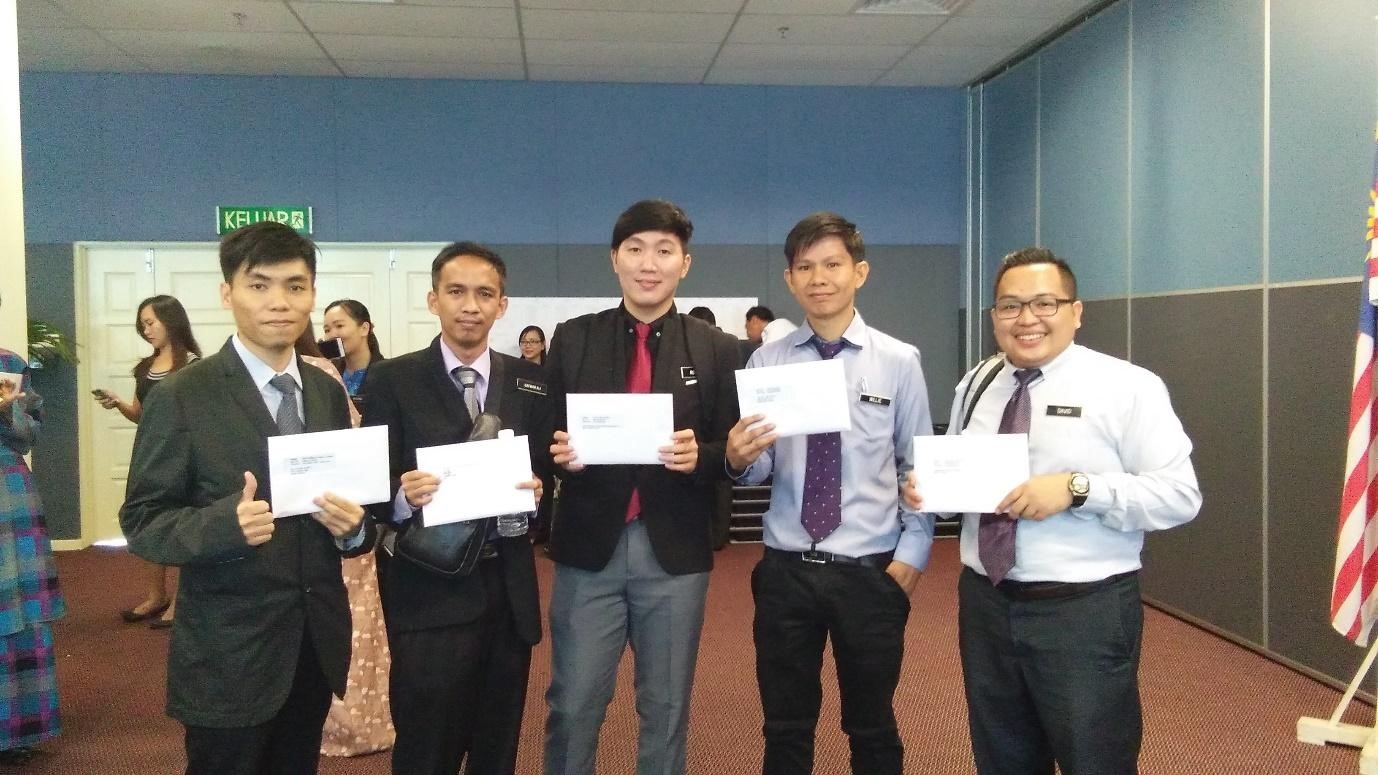 Chairman of SIDMA College Sabah, Dr. Morni Kambrie today welcomed the news that more and more Bachelor of Education graduates of UNITAR and UNIRAZAK, are getting Interim Teachers Posting in Sabah. "This is a welcome news for everyone", says Dr. Morni at a function at SIDMA College here at Jalan Bundusan.
"We welcome and applaud the Education Ministry and the Sabah State Education Department's efforts to help place the graduates and the Education Ministry for supporting and appointing more UNITAR Sabah Bachelor of Education (Hons) graduates as INTERIM Teachers in their recent exercise held on 26 September 2017. These newly appointed teachers have already reported for duty at their respective schools.
Dr Morni also thanked the Sabah Director of Education, Datuk Hajah Maimunah Suhaibul for her awareness and keen interest to resolve some Sabah Education long standing issues, particular relating to placement of teachers to teach in rural schools, and is currently working to reach 90:10 initiative, whereby 90 % of teachers in Sabah including graduates are from the local community by 2018. Dr Morni was glad to note that currently a very good percentage of UNITAR International University Sabah B. Edu (Hons) graduates were among those selected and appointed as INTERIM teachers by the department, and some were already confirmed as permanent teachers.
The UNITAR Bachelor of Education (Hons) programme which was officially launched on 21st December 1998 by the then Minister of Education,  Dato Seri Mohd Najib Tun Abdul Razak, was designed by Prof Dato Ibrahim Bajunid (one of the three founders of Institute Aminuddin Baki); and received full accreditation from Malaysian Qualifications Agency (MQA) for all the courses conducted.
SIDMA College was invited by UNITAR to be its regional centre for Sabah in 2003, to offer Bachelor of Education (Hons) to qualified school leavers especially from the rural areas, who are interested to be teachers, but did not have the chance to get acceptance into the IPGs or IPTAs.
Dr Mornie took the opportunity to remind and advise all the fortunate graduates who were being appointed as INTERIM teachers to stay relevant and proactive by keeping abreast with the latest education development through continuous professional development activities, such as discussion with senior teachers, reading education journals, and more.
As a parting remark, Dr. Morning reminded the Interim Teachers not to complain if they are posted to the interior schools which are far from the city lights and all the conveniences attached to being near the city or major towns. "Being new in the education sector, you must build your confidence and try to gain as much experience as possible before you can become better educators" he said.
For more information or enquiries about B. Edu (Hons)  course by SIDMA College UNITAR Sabah, please call 088-732 000 or 732 929, or fax us at 088-732 015. You can also visit us at SIDMA College UNITAR Sabah Jln Bundusan, 88300 Kota Kiabalu or visit our website at www.sidma.edu.my.
By Teo Eng Seng and Zain Azrai Bin Mohd Noor,
SIDMA College UNITAR Sabah,
KOTA KINABALU.