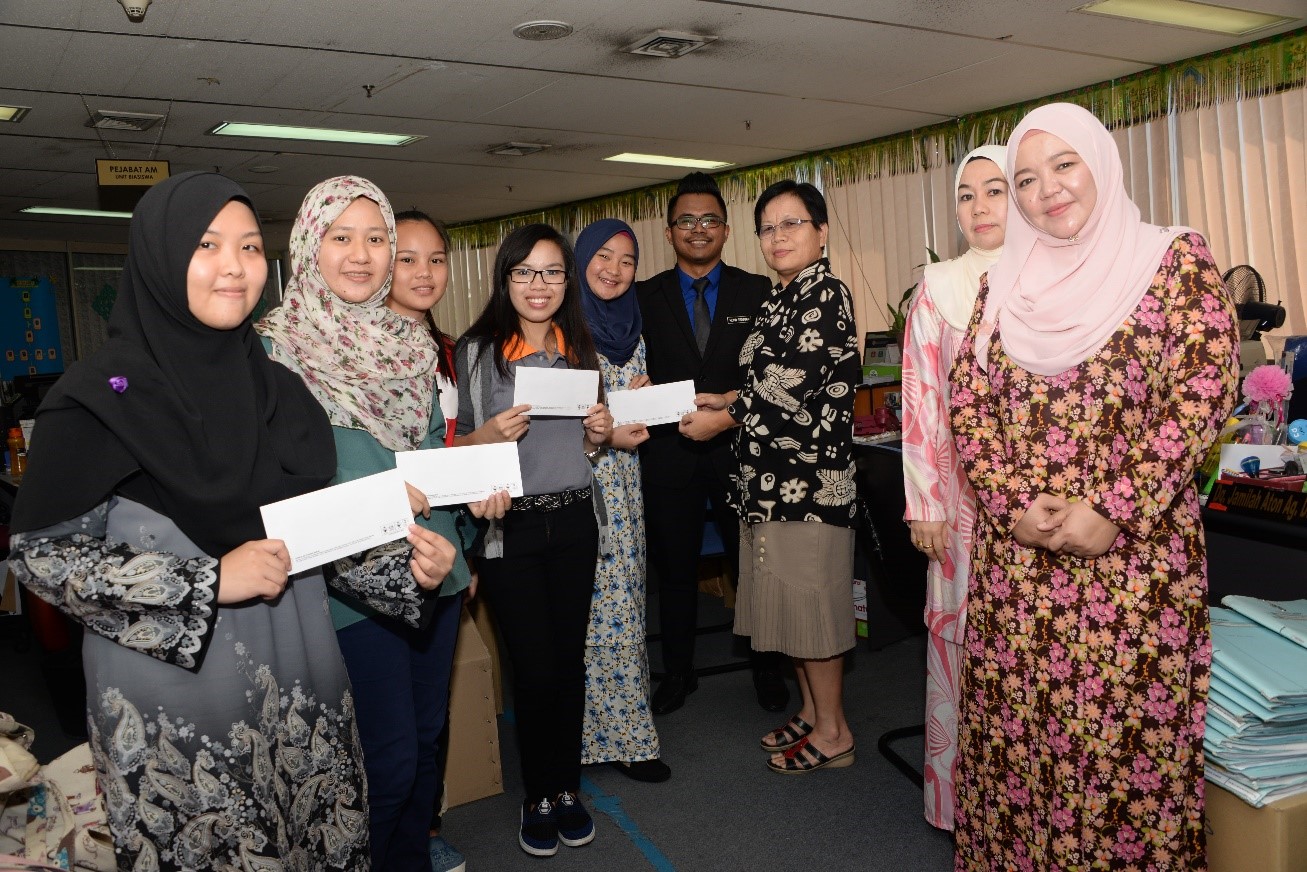 Fifty Six new students from among those who have registered to further their tertiary education at SIDMA College and UNITAR International University Sabah Regional Centre for the Semester September/October 2017 had their application for the special One-Off Financial Assistance from Yayasan Sabah Group approved recently.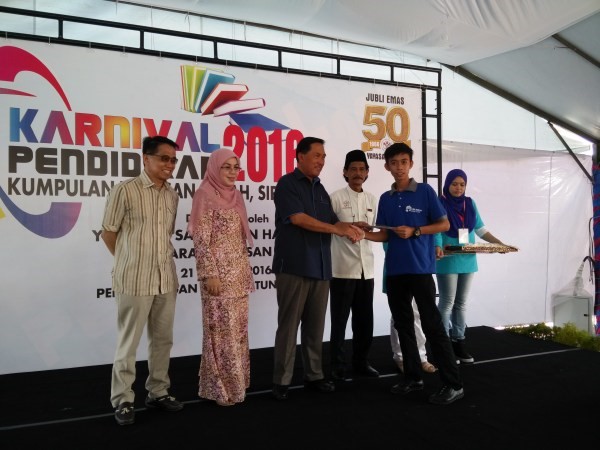 Personnel from SIDMA College Sabah Finance Department have assisted some of the students to collect their RM500 in cash from Yayasan Sabah on the 10th November 2017. Some of the students who did not join the group yesterday have voluntarily chosen a different time to collect their financial aid.
An initiative that was introduced by Datuk Sapawi Hj Ahmad the Director of Yayasan Sabah since last year whereby during the year 2016, similar amount of cash was disbursed to Ronald Piat, a June 2016 first semester student from SIDMA College Sabah.
According to Datuk Sapawi during the launching last year, the RM500 One-Off Financial Assistance form Yayasan Sabah Group is only reserved and will only be approved for first semester students in an Institution of Higher Learning who are from deprived families as the financial aids is meant to relief them of their financial burden especially upon them proceeding to further their tertiary education in an institution of higher learning. 
For more information about the Yayasan Sabah One Off financial assistance or any other financial aid available for existing and new students, you may enquire from Madam Nadia Abdullah at SIDMA College Finance Department.  For the Yayasan Sabah one-off, completed application form need to be sent the following address for their approval
Aras 4, Menara Tun Mustapha,
Unit Tajaan (Biasiswa)
Yayasan Sabah
88813 Teluk Likas.
By Teo Eng Seng and Zain Azrai Bin Mohd Noor,
SIDMA College,
KOTA KINABALU