SIDMA Chairman Message for 2018 Teachers Day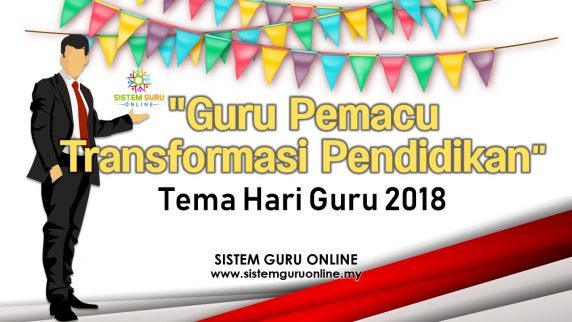 TEACHERS DAY MESSAGE
In Malaysia, 16 May is the day set aside to commemorate and honour the special work of teachers as it is our national Teachers' Day.
In conjunction with this auspicious occasion, Dr Morni Hj Kambrie, SIDMA College Chairman, with immense pleasure, greet and wish all teachers, on this auspicious day on behalf of the entire management, staffs and students of SIDMA College UNITAR Sabah Kota Kinabalu.
At SIDMA College UNITAR Sabah, we value and deeply appreciate teachers' commitment in teaching to all children in schools. Teaching is one of the noblest professions in the world; and there is no substitute to quality education because it helps in changing the lives of thousands even millions of individuals and their families forever. It is also crucial to the growth of a developing nation like Malaysia.
This is clearly the idea behind the Malaysia's Ministry of Education 2018 Teachers' Day tagline – "Guru Pemacu Transformasi Pendidikan". Directly translated, it is "Teachers as Driver of Education Transformation".
We also take the opportunity to convey our appreciation to Honourable Datuk Hajah Maimunah Hj Suhaibul, Sabah Education Department Director, as well as her team of senior officers in the department for their genuine and continuous efforts to transform the education system of the state.
Dr Morni also convey his appreciations and "Thank You" messages to Ketua Pengarah KEMAS; Pengarah Jabatan Perpaduan Negara dan Integrasi Nasional Sabah, Setiausaha Bahagian PERMATA, Jabatan Perdana Menteri; all District Education Officers, Primary and Secondary Schools Principals, Head Masters, as well as to all teachers and school staff who have allowed, and assisted SIDMA College UNITAR Sabah students in their respective institutions during their teaching practicum term.
Thank you very much for making a difference among our students; as well as in our young graduates.
Thank you, teachers. Thank you very much for your dedications, sacrifices and contributions to the success of each coming generation of the nation. Happy Teacher's Day. May God bless you with the strength to achieve greater personal and professional growths in the coming years.
SIDMA College UNITAR Sabah,
KOTA KINABALU