index.php/gallery/event/sidma-event/SIDMACollegeCollaboratedwithDBKKtoCommemorateUSIndependentDay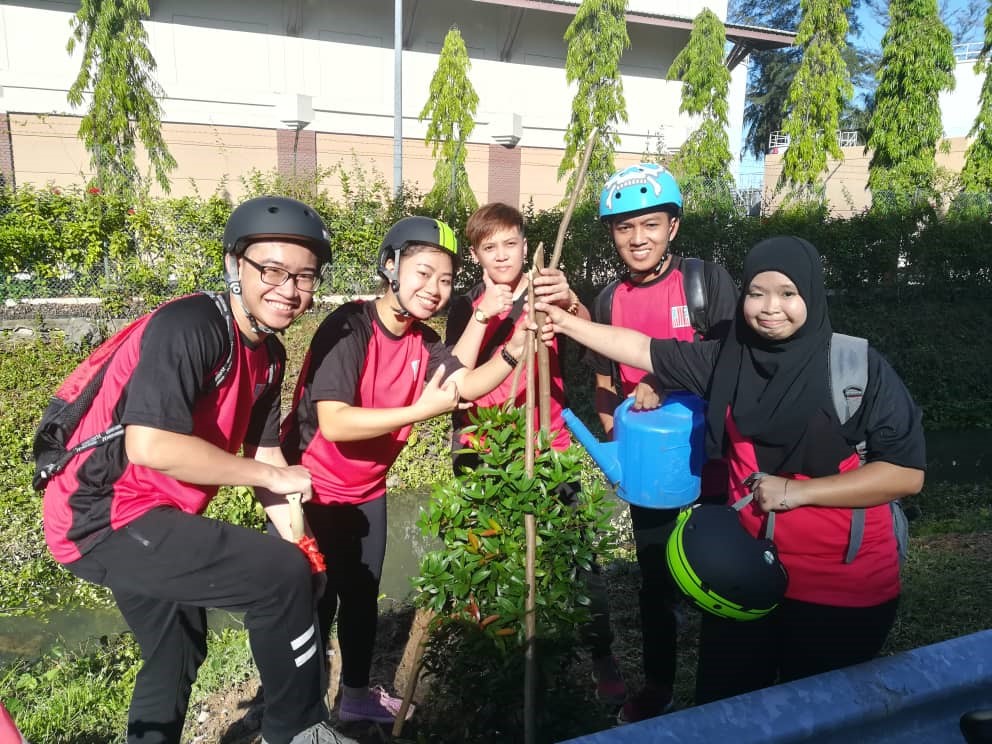 SIDMA College Sabah collaborated with Kota Kinabalu Mayor Datuk Yeo Boon Hai and participated in the programmes to commemorate the United States of America (US) Independence Day on 4th July 2018; which also marked our 150th years of peace, prosperity and partnership that the people of Sabah have enjoyed with the US.
The programme held on 28 June 2018 with Dewan Bandaraya Kota Kinabalu (DBKK) was basically art and environmental activities participated by the U.S. Embassy counsellor for public affairs, Bradly Hurst and staff from US Embassy in Kuala Lumpur; Deputy Chief Minister cum Minister of Tourism, Culture and Environment Y.B Madam Christina Liew; Y.B Chan Foong Hin (MP Kota Kinabalu) as well as Mayor Datuk Yeo Boon Hai and staff from DBKK, were primarily focused around  group bike ride and street clean-up for environmental conservation; as well as the planting of a total of 100 trees from Gleneagles Hospital Kota Kinabalu to the City seaside walkway - as a symbolic gesture of the diplomatic ties between Sabah and the US government.
The 20 contingents from SIDMA College Sabah were among the 140 cyclists from more than 10 other institutions of higher learning and organisations in Kota Kinabalu, such as University Malaysia Sabah, Jesselton College, Almacrest International College, University College Sabah Foundation, PDRM, DBKK and more. The participants were divided into four groups, and each group of cyclists were allocated to a specific station to do the street clean-up and then to plant trees at allocated areas, before cycling back to DBKK Kota Kinabalu.
Mr Bradley A Hurst, on behalf of Ambassador Kamala Shirin Lakdhir, announced that US government hope to continue building good relationship particularly with the new Government of Sabah in various sectors such as education, environmental conversation and more.
Meanwhile, Mayor Datuk Yeo asserted that environmental activities such as tree planting, may not only strengthen the US-Sabah ties, but also give an added value to tourism, particularly domestic tourism. Thus he added that "The Kota Kinabalu City Hall is very honoured to have organised the event; as apart from promoting our tourism, the close ties with the embassy which also involve student exchange programmes among other long terms activities could be materialised"
Dr Morni Hj Kambrie (SIDMA Founder and Chairman) and Madam Azizah Khalid Merican (CEO) extended their sincere congratulations to the United States of America as it celebrates the 150th Independence Day on 4th July 2018, and wish all Americans around the world success, peace and unity.
 By Teo Eng Seng and Zain Azrai Bin Mohd Noor,
SIDMA College Sabah,
KOTA KINABALU.