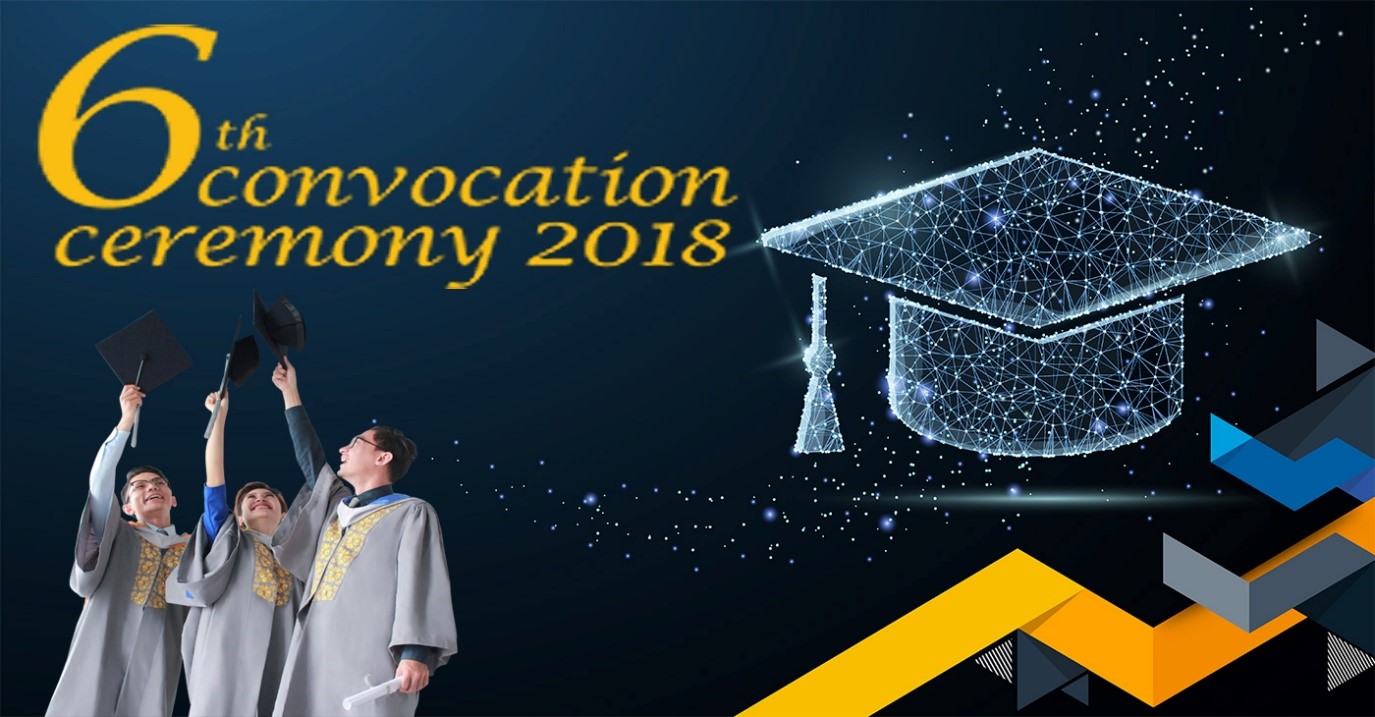 SIDMA College UNITAR Sabah 2018 graduands  totalling 233 students have been endorsed by the Senate of UNITAR International University (UNITAR); one of Malaysia's earliest private university; to receive their scroll during UNITAR 6th Convocation Ceremony 2018 at Plenary Hall, Putrajaya International Convention Centre, Federal Territory of Putrajaya on 1st December 2018
Out of the 233 graduands from SIDMA College UNITAR Sabah; six (6) received their Master of Business Administration; two (2) received their Master of Education (Educational Leadership & Management); 47 received their Bachelor of Business Administration (Hons); 105 received their Bachelor of Education (Early Childhood Education) (Hons); 58 received their Bachelor of Management (Hons); and another 15 received their Diploma in Management.
Yang Berbahagia Datuk Mohamed Nizam Bin Tun Abdul Razak (Chancellor, UNITAR International University) was given the honour to grace the occasion, and conferred the awards to all the graduates of UNITAR International University 2018.
Dr Morni Hj Kambrie (Founder and Chairman of SIDMA College) and Madam Azizah Khalid Merican (CEO) warmly congratulate the graduates of the college who were conferred upon with their respective Degrees during the auspicious occasion. "This success is something you have earned through your dedication and perseverance and we too share your happiness in this glorious moment of your life" they continued. May the career you will be venturing bring you much happiness to you and your family. You have been our excellent students, and we have no doubt that you will continue to serve as representatives of SIDMA College UNITAR Sabah by building upon reputation for excellence, they added.
To all these graduates, Dr Morni and Madam Azizah added; your most incredible, amazing journey to be a professional is in the making. Continue your climb and inspire your excellence. With love and pride, we convey our "CONGRATULATIONS ON YOUR GRADUATIONS".
Although you've graduated, you will always be a member of SIDMA College UNITAR Sabah family. We encourage you to stay connected with the college; join the Alumni Association, and give back by supporting our programmes, involvement in our alumni and the college community.
To parents, Dr Morni took the opportunity to express his appreciation for their active contributions towards their child's education. A challenge for you as parents, and for us as educators; is to equip our young children with the knowledge, skills; and values for all-rounded and whole-person development. The current vision of education for the 21st century is to enable all our young to develop their potential to the fullest. It's also the concerted efforts by the government, frontline educator and the community as a whole to translate the vision into reality. We are sure that the graduation ceremony will stay in your child's memory forever. They also congratulate the students' school teachers, Headmasters and Principals for their efforts and contributions in promoting the development of basic skills and knowledge among these young graduates.
SIDMA College UNITAR Sabah, since its establishment in Kota Kinabalu in 2002, has been working very closely with UNITAR International University Main Campus, Kelana Jaya, Selangor; a university with its strong and significant network of academic collaborations with both the academic and the industrial partners around the region to offer affordable and well demanded study programmes, which are professionally aligned with the requirement of these major industrial players; both nationally and internationally.
SIDMA College Sabah has prosper jubilantly over the years, and rapidly emerged as the first and largest UNITAR regional centre in Malaysia, in addition to having its home grown academic programmes.
List of Academic Programmes offered at SIDMA College UNITAR Sabah for its 2018 / 2019 intake is as follows:
Foundation Course:

Foundation in Management.

Diploma Courses:

Diploma in Early Childhood Education.
Diploma in Occupational Safety and Health.
Diploma in Management.

Bachelor's Degree Courses:

Bachelor of Education (Hons)
Bachelor of Education (Early Childhood Education) (Hons)
Bachelor of Business Administration (Hons)
Bachelor of Management (Hons)

Masters Courses:

Masters of Business Administration (MBA)
Masters of Education (Education Leadership and Management)
Masters of Education (Early Childhood Education)
Masters of Education (TESL)
For more information about courses offered at SIDMA College UNITAR Sabah, please browse SIDMA College Sabah Website, or like SIDMA College Facebook Account. Potential candidates are cordially invited to visit SIDMA College UNITAR Sabah at Jalan Bundusan, 88300 Kota Kinabalu; or call SIDMA Hotline at 088-732 000 or 088-732 020.
For Online Registration, please

Teo Eng Seng and Zain Azrai,
SIDMA College Sabah,
88300 KOTA KINABALU.