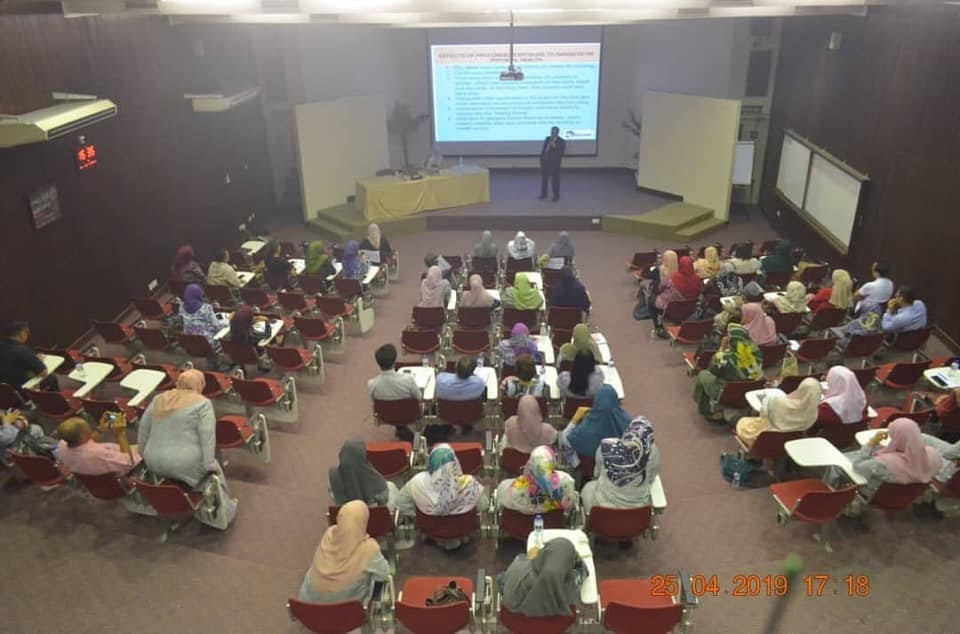 Freda Radin School, an elementary school in Bandar Seri Begawan, Brunei Darussalam celebrated its golden jubilee by organising various activities such as Sunnat Hajat prayer, mass Prayer and more to enliven the celebration. 
In conjunction with this auspicious occasion, Honourable Pengiran May Fazura, Principal of Freda Radin School; collaborated with Prof Dr Morni Hj Kambrie, Chairman and Founder SIDMA College Sabah and Sarawak; and Prof Dr Zaida Mustafa, Dean, School of Education, Humanities & General Studies, Universiti Tun Abdul Razak (UNIRAZAK); and collectively organised the first ever held Seminar on Parenting Skills & Child Development Psychology in Brunei Darussalam. Prof Dr Morni Hj Kambrie and Prof Dr Zaida Mustafa were also given the honour to present papers for the occasion.
Based on his experience gained and researches done throughout his years as Founder and Chairman of SIDMA College Sabah, a college that focuses on its Diploma in Early Childhood Education; a niche area as its core business, Dr Morni developed and presented his paper on "Child Development Psychology – when do you start making mistakes with your children"
Dr Zaida Mustafa has served for the last 33 years in the education industry, her previous post was as Dean of UNITAR International University (for six years) and prior to that she was servicing with the Malaysian Ministry of Education (MOE). Her vast experience and knowledge gained has enable her to produce the paper entitled "Understanding Children's Attitude Issues: Behavioural Problems you shouldn't ignore".
The seminar was held at three different localities. On 25 April 2019, the first series was held at Institut Perkhidmatan Awam, Kampong Rimba located at Gadong district. The second one was held at Dewan Serbaguna, Temburong on 26 April 2019; whereas the final one was held Dewan Pusat Insani, Seria in the Kuala Belait district.
Both Dr Morni and Dr Zaida are unique motivational speakers, well known for their entertaining, captivating, highly interactive and energizing delivery techniques when they are on stage presenting their talk. When Dr Zaida was with the MOE, she was appointed as an International Trainer, and has been giving talks to educational officers at international level. Through their vast experiences and findings, both the speakers delivered a very meaningful, thought provoking, motivational as well entertaining speech during the occasion.
The participants, mainly parents, took the opportunity to convey their sincere thanks to the two speakers for providing them with simple, but meaningful and practical tips on parenting skills and child psychology. New parents felt that they are now more confidents to handle their children and allow their children to grow in a more conducive and democratic environment.
Hon. Pengiran May Fazura, on behalf of Freda Radin School and the organising committee, thanked Prof Dr Morni and Prof Dr Zaida for their time to prepare and deliver the seminar papers. She too thanked all related personnel, particularly from Ministry of Education, Brunei Darussalam for their corporation and participation to ensure the success of the seminar.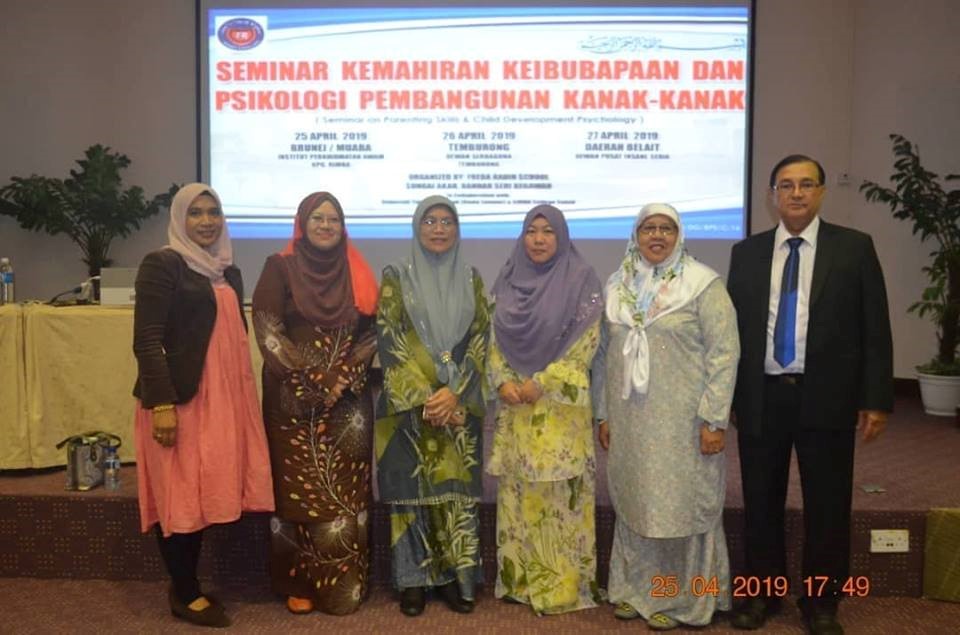 Dr. Morni and Dr Zaida also took the liberty to convey their heartfelt congratulations to Freda Radin School, Brunei Darussalam on its Golden Jubilee celebration; and prayed that Allah will continue to shower His love and blessings to the school for many more years to come.
They too thanked Hon Pengiran May Fazura for offering them the golden opportunity to present papers to the general public of Brunei Darussalam in conjunction with Freda Radin School Golden Jubilee celebration.
By,
Teo Eng Seng and Zain Azrai,
SIDMA College Sabah,
88300 KOTA KINABALU.