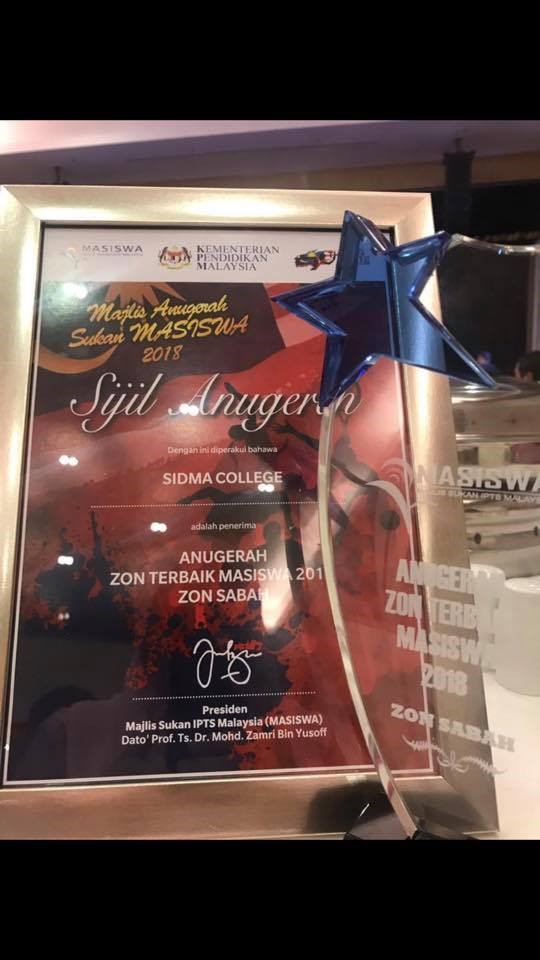 SIDMA College Sabah received the Best Zone Sports Organizer award (Zon Terbaik Masiswa 2018) during the Award Presentation Ceremony held at Hotel Tenera, Bandar Baru Bangi on 28 April 2019, organised by Majlis Sukan IPTS Malaysia (MASISWA), for hosting the 2018 Sukan Masiswa Sabah Zone at Kota Kinabalu Sports Complex from 20-22 July 2018.
MASISWA 2018 Sabah which was officiated by Y. A. B Datuk Seri Panglima Shafie Apdal, Sabah Chief Minister, and participated by all 22 private colleges and universities all over Sabah and involving more than 1,600 contingents, students, and marshals.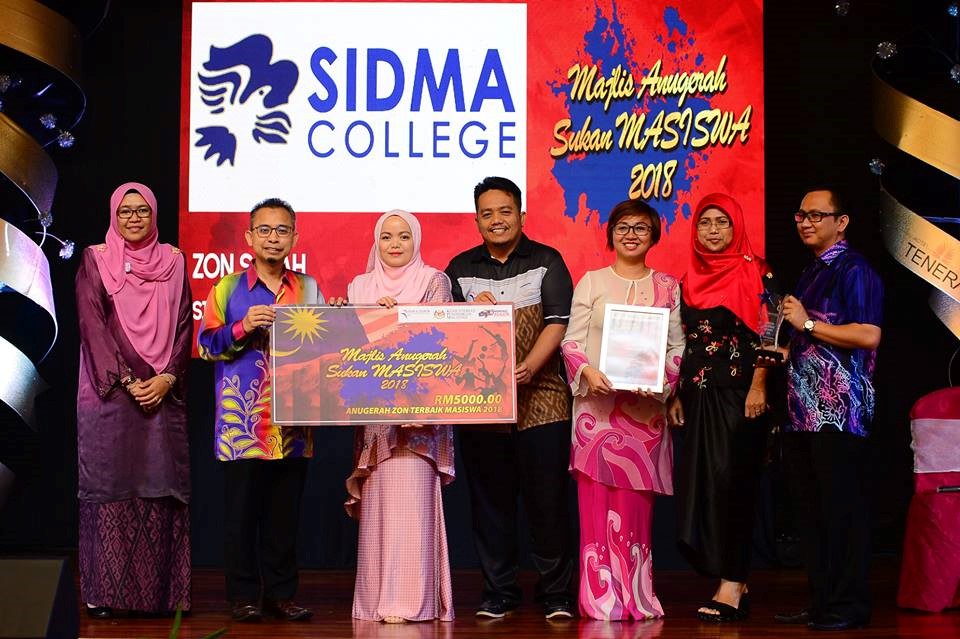 Madam Azlina Ngatimin (Director, Corporate Marketing & Business Development) was given the honour to receive the award from Honourable Dato' Prof TS Dr Mohd Zamri Bin Yusoff, Majlis Sukan IPTS Malaysia (MASISWA) President who is also the Timbalan Naib Canselor (Hal Ehwal Pelajar, Alumni & Pengurusan), Universiti Tenaga Nasional.
SIDMA College Chairman and Founder, Prof Dr Morni Hj Kambrie shared he felt very humble and proud to receive the award, as there are many other colleges that are equally capable to organize the event. "I felt honoured, humble and am extremely happy that SIDMA College Sabah received this award. He thanked all SIDMA College officials and staff particularly Madam Azizah Khalid Merican (CEO), Madam Azlina Ngatimin (Director, Corporate Marketing and Business Development), Mr L Ronny Lampok, Mr Terence B Stephen, Madam Rukidah Binti Ruddin, Madam Suzie Jainil, Miss Melissa M Molijol, Madam Halizawati Kangut, Madam Gui Yic Sen, Madam Nur Ain Hassan,  Mr Nur Misuary, Mdm Salumah Nain and many more who have contributed so much to the successful organization of the event, "All of you have made SIDMA proud by getting this recognition. It is a proof from all of your teamwork, collaborative effort, leadership skills, discipline and determination to ensure the success and good name of the college."
Dr Morni also took the opportunity to convey his "Thank you" appreciation message to all institutions, particularly the Ministry of Education, IPTS Sports Council Malaysia (MASISWA), Minister of Education and Innovation Sabah, Sabah Ministry of Youth and Sports as well other institutions and individuals who have contributed in one way or another to ensure the success of the event.
Full list of the awards presented and its recipient during the evening were:
Olahragawan MASISWA 2018 – Yong Jin Kun (Taekwondo)
Olahragawati MASISWA 2018 – Ng Xi Quan (Badminton)
Olahragawan Harapan MASISWA 2018 – Tia'a Faang Der (Renang)
Olahragawati Harapan MASISWA 2018.- Loke Shin Hui (Memanah)
Pasukan Terbaik Lelaki MASISWA – Pasukan Ragbi Universiti Teknologi PETRONAS.
Pasukan Terbaik Wanita MASISWA – Pasukan Hoki Universiti Tenaga Naional
Zon Terbaik MASISWA – SIDMA College Sabah (Zon Sabah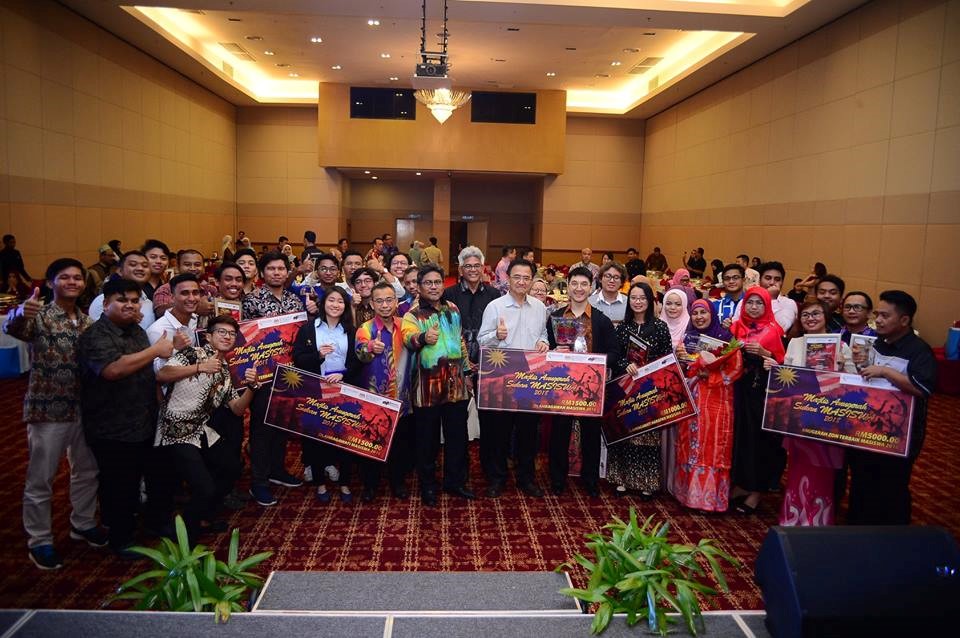 Majlis Sukan IPTS Malaysia (MASISWA) President during the award presentation night congratulated all parties involved in the running of MASISWA 2018, and thanked them sincerely for the job well done. He hope that such award presentation ceremony will continue to recognize, acknowledge and motivate sports achievers who have contribute so much for their respective college as well as for the nation.
By,
Teo Eng Seng and Zain Azrai,
SIDMA College Sabah,
88300 KOTA KINABALU.