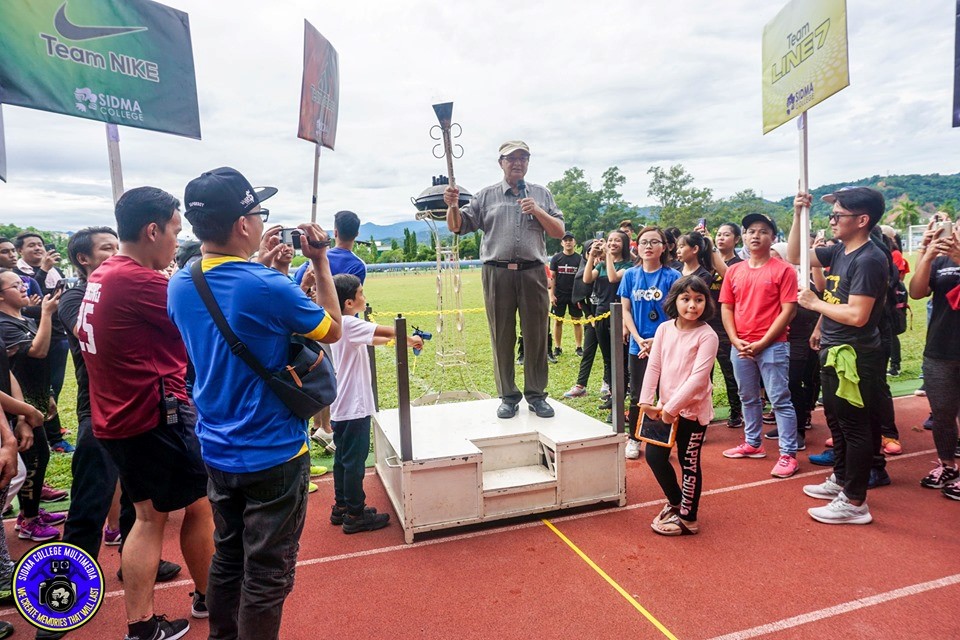 Team Adidas emerged as the overall champion during the SIDMA College 2019 Annual Sports Carnival held at Penampang Sports Complex on 14 July 2019 The team secured a total of 12 Gold, 8 Silver and 7 Bronze medals. The two days carnival which began on 13 July 2019 was participated by a total of eight teams namely: Adidas, Umbro, Under Armour (team for SIMA staff), Converse, Nike, Line-7, New Balance and Puma; from the staff and students of the college. During the carnival, the following activities were held: Football (Male), Netball (Female), Sepak Takraw (Male), Street Soccer (Female), Volleyball (Male and Female), Badminton (Male and Female) as well as a complete range of track and field events.
Team Line 7 managed to capture a total of 9 Gold and 5 Silver medals, and thus was placed as the first runner up.  Team Umbro managed to capture the second runner up after scoring a total of 6 Gold, 12 Silver and 7 Bronze medals.
During the event, athlete Ewy John, a four gold medallist from team Polo; and athlete Marnesna binti Janes, from Team Puma, who scored two Gold, one Silver and one Bronze, were respectively declared as the Best Sport Man and Woman for the year 2019.                                                                                                                              
The main focus of the carnival was to enable the close to 2000 staff and students from different programmes and faculties in SIDMA College Sabah to participate and showcase their sporting talents, honouring and awarding the talented athletics, while witnessing, nurturing and enjoying the spirit and championship of sports. It's also an opportunity for staff and students to build and develop rapport, communication skills, fostering goodwill among staff and students, enhancing leadership quality as well as making more new friends.
The second day of the carnival began with a grand march past whereby contingents from the eight participating teams were given the opportunity to showcase their marching skills, team work and respect to the Guest of Honour of the day, Prof Dr Morni Hj Kambrie, Founder and Chairman of SIDMA College Sabah and Sarawak. Accompanying Prof Dr Morni were Puan Azizah Khalid Merican (CEO), Puan Azlina Ngatimin (Director, Corporate Relations and Business Development), Managers, Heads of Departments, lecturers and staff.
Prof Dr Morni during his officiating address congratulated the Project Director Mr Biffolye Galim, Student Affairs Department (STAD) and Students Representative Council (SRC) for the effective planning, collaboration, teamwork, leadership skills to ensure the successful implementation of the carnival.
He too took the opportunity to remind all athletes, staff and students to preserve and practice the spirit of good sportsmanship, cooperation, collaboration as well as team spirit among all parties. To all SIDMA College community, Dr Morni advised them to continue and upgrade their sporting activities as there is scientific evidence on the positive effects of sports and physical development as part of healthy lifestyles.
To encourage SIDMA College students to continuously improve their sporting skills and career, Dr Morni advised SIDMA College athletes who were active sportsman / sportswomen during their schooling days and had at least being selected to represent their respective district or division level sports tournament to submit their details to STAD for further actions; such as for recommendation to be awarded scholarship by relevant authorities.
To inaugurate the event, Prof Dr Morni, accompanied by Madam Azlina and Madam Azizah were given the honour to lit up the flame (torch) of sportsmanship and to raise the flag of SIDMA College Sabah, symbolising the starting of the carnival.
The overall results of the carnival are:
| | | | | |
| --- | --- | --- | --- | --- |
|  POSITION |   TEAM | GOLD | SILVER | BRONZE |
| 1st |   ADIDAS | 12 | 8 | 7 |
| 2nd |   LINE 7 | 9 | 5 | Nil |
| 3rd |   UMBRO | 6 | 12 | 7 |
| 4th |   UNDER ARMOUR | 6 | 6 | 9 |
| 5th |   PUMA | 5 | 5 | 6 |
| 6th |   NIKE | 3 | 5 | 4 |
| 7th |   CONVERSE | 3 | 4 | 4 |
| 8th |   NEW BALANCE |  Nil | 2 | 9 |
SIDMA's Prima Dansa Dance Club was given the honour to showcase their special dynamic dance performance to motivate the athletes and the audience.
Toddlers from SIDMA College Didi Childcare Centre were specially invited to perform a special event named "Kids Fun Run". SIDMA staff's children aged 12 years and below were invited to participate in a Beyblade competition, a line of spinning of top toys held at Penampang Sports Complex as a supplement event.
The carnival ended with medals, prizes and lucky draws presentation by Madam Azizah Khalid Merican, Puan Azlina Ngatimin and Prof Dr Morni. Prof Dr Morni also personally sponsored lucky draws prizes for some of the lucky winners present during the event in addition to the sponsorship by SIDMA College and its subsidiaries. Everyone went home happily and feeling energised and motivated soon after.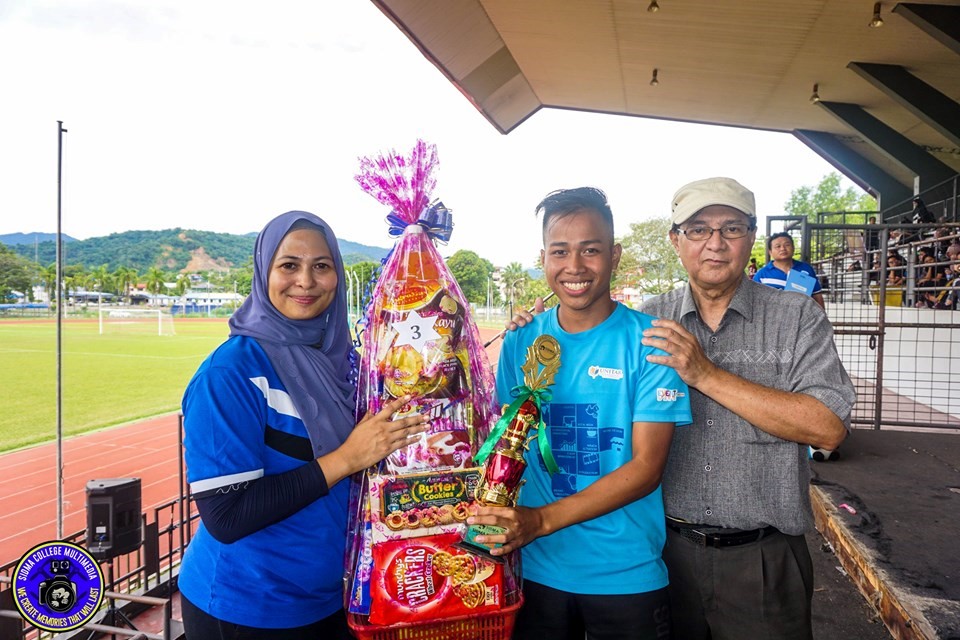 By,
Teo Eng Seng and Zain Azrai,
SIDMA College Sabah,
88300 KOTA KINABALU.