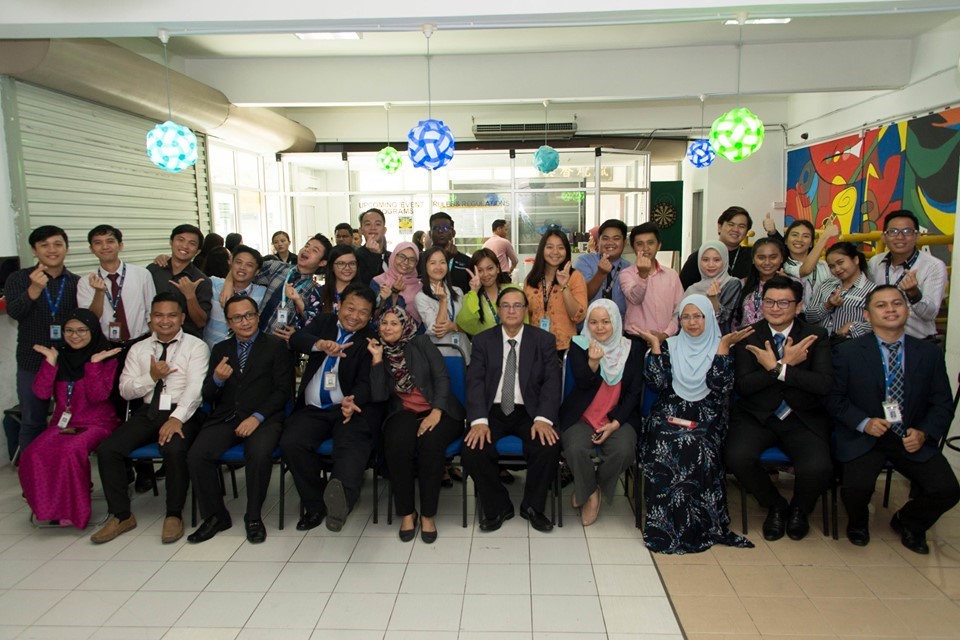 An official handover ceremony for the newly selected members of the SIDMA College Student Representative Council (SRC) was held at SIDMA College's Student Lounge on 19 July 2019. The ceremony marked the transition for the SRC as the Council of 2018/2019 officially handed over the reins to the incoming council of 2019/2020.
Prof Dr Morni Hj Kambrie (SIDMA College Founder and Chairman) announced his great pleasure to witness the handing over of responsibility from the 2018/2019 Student Representative Council to the successor.
On behalf of the college, Prof Dr Morni congratulated and thanked the previous SRC for their commitment, efforts and time taken to carry out their responsibilities and tasks throughout the year. He, too, welcomed and congratulated the incoming SRC committee members as new leaders to represent their fellow students
Prof Dr Morni added that the Handover Ceremony highlighted not only the change in student leadership, but also the making of student leaders and the importance of leadership, responsibility, discipline and good practices in SIDMA College Sabah. By taking up the role of SRC, the college provides the learning opportunities towards better self-development and greater opportunity to be engaged in community and solving social issues; thus helping to strengthen one's character and confident to serve the larger community.
He reminded the new SRC leaders that upon receiving the handover of the SRC office, it comes with the key responsibility of upholding the service in carrying out the SRC duties with full commitment and purpose.
Despite having tight schedule, Prof Dr Morni took time to urge all students to seize their learning opportunities available in the college in order to pursue excellence in their studies amid all that they are going through.
SIDMA College key goal is to help all its students to gain their necessary industry-ready skills, technical knowledge, collaboration and teamwork as well as creativity and imagination to help them to succeed in whatever path that they eventually choose.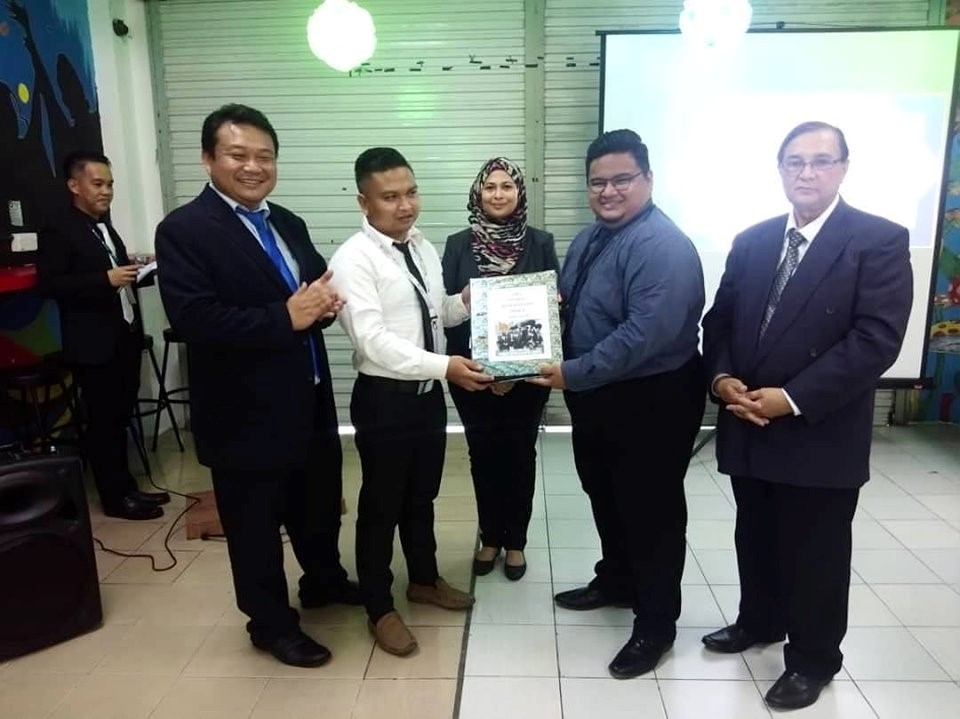 The Handover Ceremony began with a very touching speech by the outgoing President, Fikri Shah. In his speech, he thanked the outgoing council as well as all SIDMA staff who have collaborated and supported them throughout their tenure in the SRC. Fikri Shah then handed the SRC file to Coster Baragang as a symbolic for the handover.
The ceremony concluded with Prof Dr Morni being given the honour to present Certificate of Appreciation to the old council members as token of appreciation. The new council members were presented with their letter of appointment as new council member for 2019/2020.
Present during the ceremony were Puan Azlina Ngatimin (Director, Corporate Relations and Business Development), Puan Azizah Khalid Merican (CEO), Managers and Heads of Departments, and all Student Affairs Department staffs.
By,
Teo Eng Seng and Zain Azrai,
SIDMA College Sabah,
88300 KOTA KINABALU.