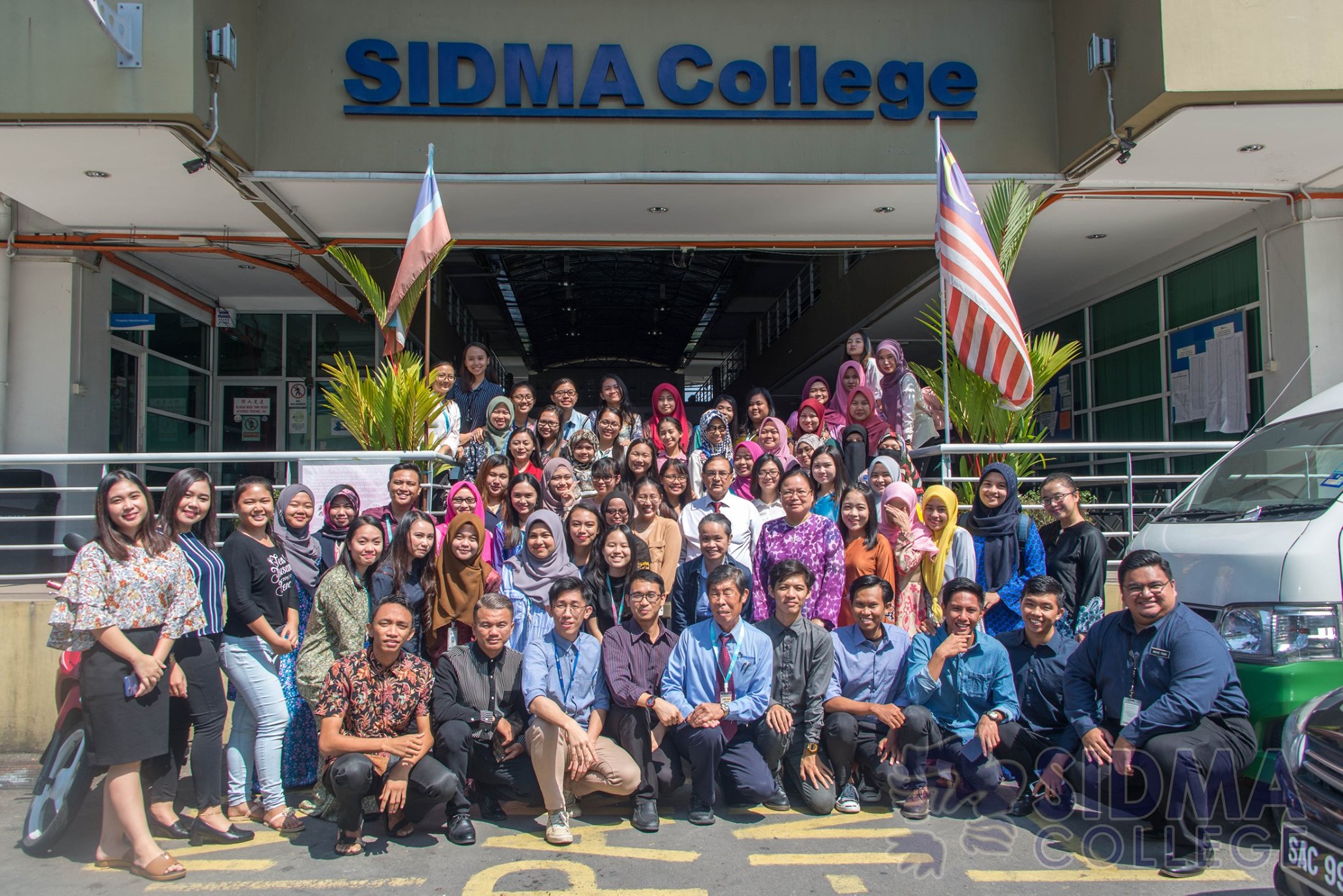 Are you very enthusiastic about choosing a career in education, with ideas and desire to motivate and inspire young minds? If so, Bachelor of Education (Hons) (BED) and Bachelor of Early Childhood Education (Hons) (BECE) studies at SIDMA College UNIRAZAK Sabah is waiting for you to grab it!  You can choose to specialise in early childhood or secondary education; and soon you will graduate and be prepared for a rewarding and successful career in education sector.
In Malaysia, there is always a demand for qualified teachers in early childhood preschool, primary and secondary schools, particularly in the rural settings of Sabah. Students who have graduated with an education degree from SIDMA College UNITAR or UNIRAZAK Sabah, will possess the necessary knowledge, skills and attitude needed to venture into a diverse education services and management either in kindergartens, primary or secondary education. They will learn on how to foster the capabilities of children and young people with diverse backgrounds and needs. They will be trained to develop the skills needed to become critical and effective teachers for advanced professional practices in the future.
On 14 August 2019, a batch of 39 Bachelor Education and 36 Bachelor of Early Childhood Education students who have completed their 14 weeks teaching practicum (internships) on-site at various schools/preschool have undergone actual school working experiences that allows them to practice and demonstrate their developing skills and competencies in their career; prepared,produced and submitted their practicum reports and portfolios for assessment and moderation purposes by the panel of qualified and highly experienced practicum supervisors.
The students, from the October 2016 batch of students, were headed by Mr Mohd Fikri Mohd Shah, (President, 2018/2019 Student Representative Council). Other than submitting their practicum folios for evaluation and moderation of marks, they also conveyed their special thanks and sincere appreciation to Prof Dr Morni Hj Kambrie, (Chairman and Founder of SIDMA College); Madam Azizah Khalid Merican (CEO), Mr Louis Jais (Academic Manager) as well to all lecturers and staff of the college; for their undivided support, sacrifices, patience, understanding and faith in them to see them get through especially in their time of need and also to the whole college staff for their continuous prayers which had made it possible for them to complete their studies, including their recent teaching practicum projects.
Madam Jenifah Abdullah, a former senior education officer with the Sabah Education Department who is currently a staff of the college, took the opportunity to conduct an impromptu grooming and professional sharing session to these soon-to-be teachers and advises them to read and learn more on the industry's (education industry) expectations, and the real world demands of fresh graduates.
To ensure the student empowerment in learning, the 21st century teaching, she added that new teachers are encouraged to engage in self-evaluation and reflection to relate theory into practice. Self-reflection and self-evaluation are required for all new teachers during their teaching in schools. It's through such practices that new teachers are able to demonstrate increasing ability to manage issues and problems related to their teaching experience; it can also improved self-esteem, teaching competencies and the management of the teaching climate in classrooms.
Prof Dr Morni congratulated the students for successfully completed their studies despite all odds. He said that "It is one of the great accomplishments of your life. It means your lifetime of education has paid off in the form of a Bachelor of Education degree or Bachelor of Early Childhood Education".
Congratulations! Take some time off and enjoy as you deserve it; though you need to prepare soon after as it is also the time to get busy joining the "real world" and finding a school that will enable you to start your career in teaching. The college true success will be seeing that the students are successful in life; that will be the best gift for all staff and the college, he added. So work hard and achieve your success! Prof Dr Morni concluded his speech.
Other than education, at SIDMA College UNIRAZAK Sabah various courses are offered as follows:
Master of Management

Master of Business Administration

Bachelor of Education (Hons)

Bachelor of Early Childhood Education Hons)

Bachelor of English (Hons)

Bachelor of Management (Hons)

Diploma in Early Childhood Education

Diploma in Management

Diploma on Occupational Safety and Health
SIDMA College UNIRAZAK Sabah September 2019 Intake of new students are now in progress. SPM/STPM/Diploma school leavers are warmly welcomed to visit the college located at Jalan Bundusan, 88300 Kota Kinabalu to get more information and also to register. You can also make enquiries by calling SIDMA Hotlines 088-732 000 or 088-732 020 or Whatsapp to 013-865 4877. See you soon!
By,
Teo Eng Seng and Zain Azrai,
SIDMA College Sabah,
88300 KOTA KINABALU.