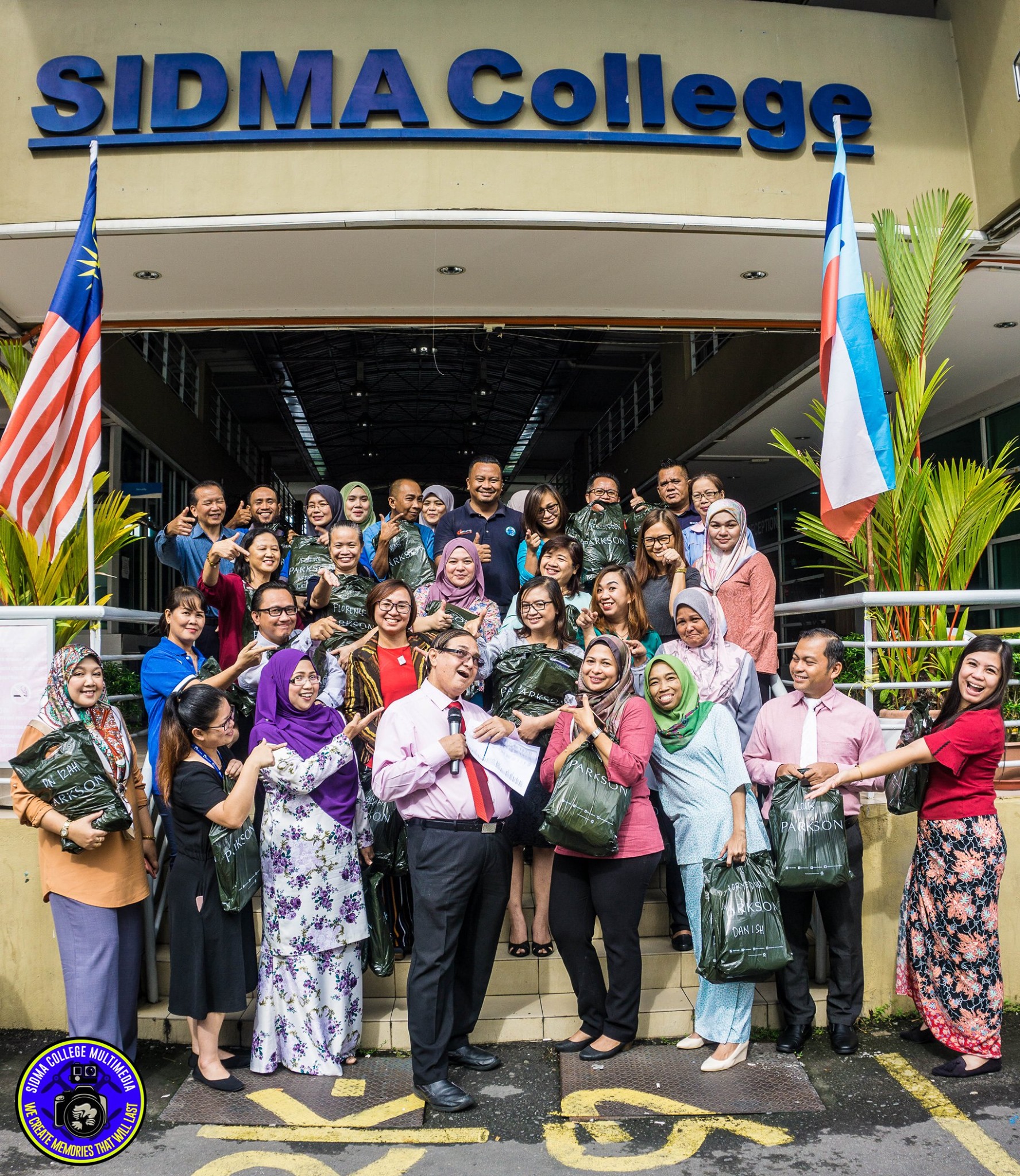 Prof Dr Morni Hj Kambrie, Chairman and Founder of SIDMA College, distributed two pairs of school uniforms to each of his SIDMA College Sabah staff with schooling children both in primary or secondary school. The event was held at SIDMA College Atrium on 10 December 2019.
Dr Morni in his welcoming address thanked all his staff for their willingness to accept this simple annual gift for their schooling kids. "I have a very soft spot for children. I like to see children are well-nurtured and well-dressed when they go to school". God willing, i will try to provide at least similar gift for the kids in the coming years". He hoped that this simple annual gift will serve as motivators for the kids; letting the kids knows that everyone wish them to go to school and learn to become a good individual.
Madam Azizah Khalid Merican (CEO), on behalf of all SIDMA College staff, conveyed their sincere appreciation to Dr Morni and family for their generosity, caring and sharing, as well as being concerned towards his staff wellbeing. She added that as parents, "We always want to give the best to our kids as well as to all the students of SIDMA College Sabah. It gives great pleasure to serve in this college and to see our kids, as well as all the students of this college reach for greater heights".

By Teo Eng Seng and Zain Azrai,
SIDMA College Sabah,
88300 KOTA KINABALU.