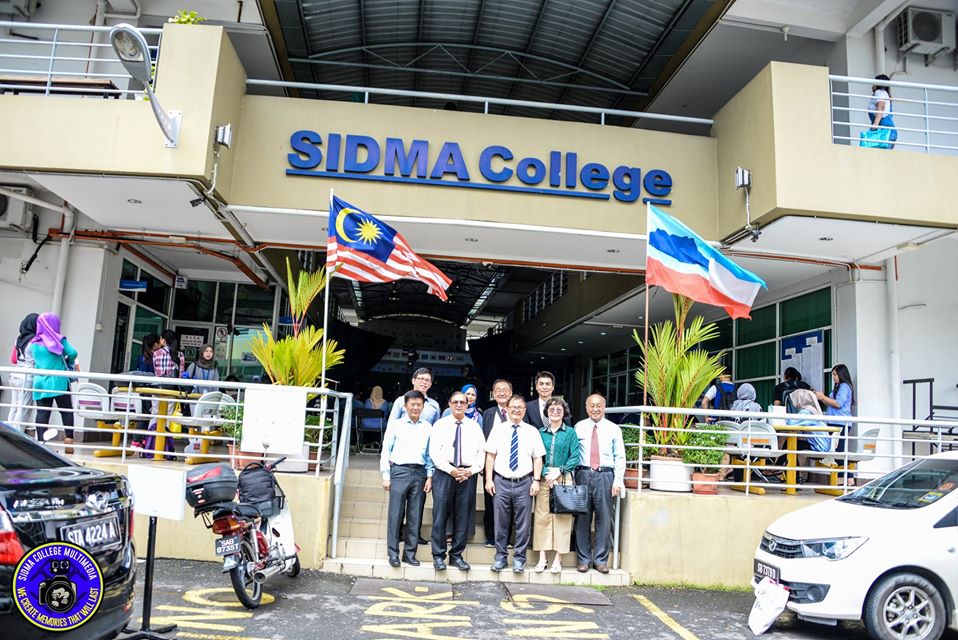 In less than a month's time, the 2020 school year will begin. Most colleges and universities and their students are worrying about the extent of 21st century skills that they need to acquire prior to getting their dreamt job/career. Thus they are eagerly preparing to face new challenges path ahead. According to Dr Webster, "Our students need to be able to be agile critical thinkers, be able to connect and collaborate with people across various mediums and they need to solve real world problems." Similarly the industries in the real working world are interested to see colleges and universities preparing students with flexible technical skills, morally correct as well as the mobility to work within the global market system.
The term 21st century skills refers to a broad set of knowledge, skills, work habits, and character traits that are believed by education reformers, college professors, and employers to be critically important to succeed in today's world, particularly in contemporary careers and workplaces. In various related terms such as cross disciplinary, interdisciplinary, non-cognitive and soft skills amongst others are also widely used in reference to the general forms of knowledge and skills commonly associated with the said 21st century skills. Rohiman Haroon in his article "Of Re-skilling, Up-skilling Youths" talked about the need to reskilled and up skilling unemployed graduates according to the requirement of the "new" industry.
SIDMA College through its collaboration with Universiti Tun Abdul Razak (UNIRAZAK) understands the imparting 21st century skills through improving the mindset, curiosity, and developing a sense of progress and belonging like constructing a bridge between what students know and what they need to learn. To do so, our educators inspired the imagination, and instilled in them a love of learning by embracing the student's cultural background which is what actually makes teaching effective.
To make sure that all students feel valued, educators need to be aware of their own biases, work deeply to understand their individual students, find ways to bring students' heritage into the classroom and hold all students up to a high academic standard. Gone are the days of students sitting in rows, poring over textbooks or memorising facts. Academic research and technological developments have shown that educators need the understanding of what great teaching and learning looks like.
Through its collaboration with UNIRAZAK, SIDMA students are empowered to take control of their learning. Through the adoption of SIDMA's XSEL (Excellent Student Experience Learning), UNIEC (UNITAR); and the latest – UROX (UNIRAZAK) that rides on the Canvas System. UROX is an UNIRAZAK online system that has developed to provide Educational experiences based on the IR 4.0 for students through online experience.
Currently, SIDMA College being equipped with all this online systems or tactile tools has adopted blended teaching and learning, flipped technology and nurturing students to become resilient, curious, analytical, critical, creative and innovative thinkers that reflect a changing world. This is to prepare students for success after graduation. Students are taught on how to use information, rather than present information, thus focusing on preparing students to be learners for life.
All these have empowered this semester September 2019 Bachelor of Education students, particularly those majoring in English and Bahasa Malaysia to showcase their creativity and innovative thinking skills in an array of different manners which can help to develop further creative thinking and new study techniques, as well as building their confidence which benefits their public speaking opportunities through their creative drama performances.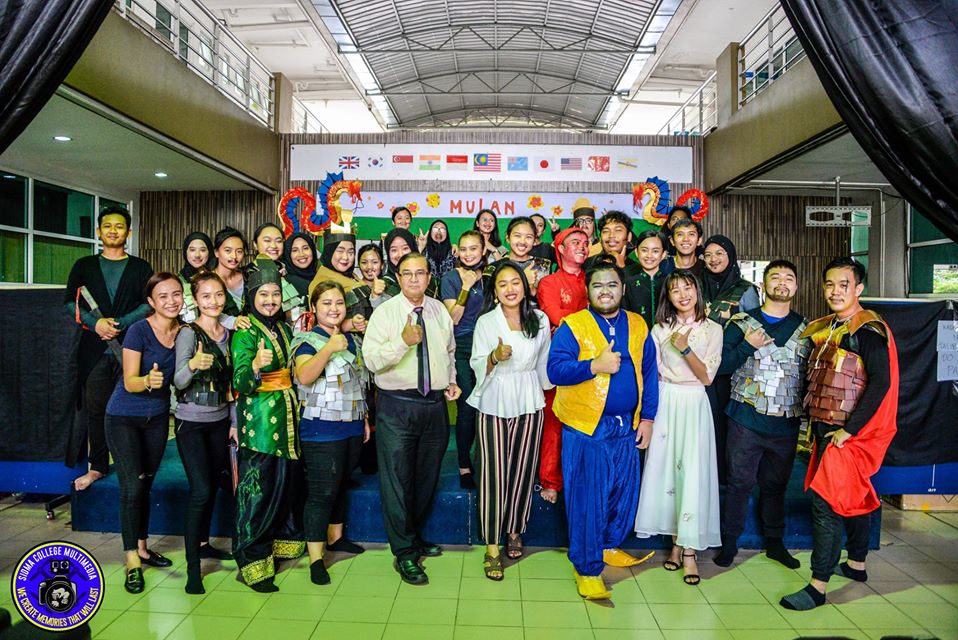 The English Majoring students showcased their talent by the production of "Mulan". Student Alexandra Alexander portrays herself as a young Chinese maiden, disguising herself as a male warrior to save her father. The drama presentation coincided with the visit of delegates from the University of Taiwan. They were very impressed with the performance particularly on the creativity of the students in creating the necessary costume, action and more.
The Bahasa Malaysia option students on the other hand performed a Comedy-drama or dramedy; entitled Bawang Putih Bawang Merah" which was a portmanteau of drama and comedy in which plot elements are in combination of comedy and drama. The selected story-telling Malay genre emphasized the Malay culture, a comparison of education issued in 1900 and 21 century, which drew great applauses from the audience.
In addition, various musical and creative movement were showcased by this semester's Diploma and Bachelor Early Childhood Education students. Under the theme "Music Unites Us", the students collaborated with the nearby nurseries and day care centres, parents, teachers, as and community to stage creative movement, fashion show and more. Various galleries such as Doll House, Puppet Show, Music Room, Puzzle Station, Colouring corner and more were also arranged.
Prof Dr Morni Hj Kambrie, SIDMA Chairman and Founder, and Madam Azizah Khalid Merican (CEO) were indeed very satisfied and amazed with the lecturers' efforts, responsibility and commitment. They congratulated thelecturers for their abilities to transform SIDMA students into future 21st century teachers, ready to meet the need of the education industries. They too advised these students to continue improving themselves by reading latest education journals, attending various professional courses as well as up-grading their academic qualification as education is a very dynamic industry.
SIDMA College collaboration with Universiti Tun Abdul Razak (UNIRAZAK) Kuala Lumpur and University of Cyberjaya, under the dynamic leadership of Prof Morni Hj Kambrie and Madam Azizah Khalid Merican (CEO) prides itself as being the first private institution of higher learning in Sabah, offering various accredited and affordable courses ranging from Foundation Studies, Diploma Programmes, Bachelor Degrees and Masters Programme such as:
Master in Management
Master of Business Administration (MBA)
Bachelor of Education (Hons)
Bachelor of Early Childhood Education (Hons)
Bachelor of English (Hons)
Diploma in Early Childhood Education
Diploma in Management
Diploma in Occupational Safety and Health
Foundation in Art and Social Sciences
SPM/STPM Diploma school leavers are warmly welcomed to visit the College, located at Jalan Bundusan, 88300 KOTA KINABALU for more information and registration. For enquiries, please call SIDMA Hotlines: 088-732 000 or 088-732 020 or you may contact via Whatsapp  013-865 4877.



By Teo Eng Seng and Zain Azrai,
SIDMA College Sabah
KOTA KINABALU