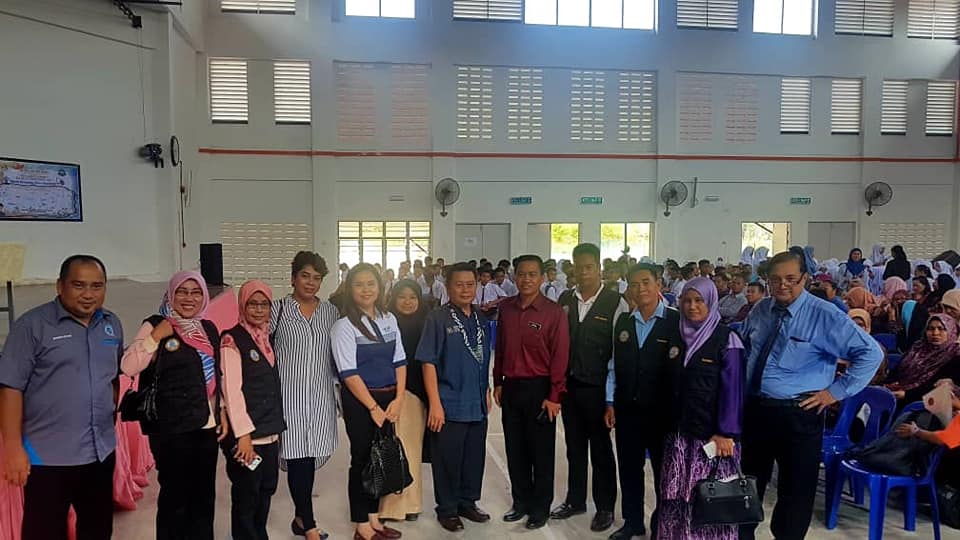 Prof Dr Morni Hj Kambrie, Chairman and Founder of SIDMA College have a very keen interest and concern in the education challenges faced by population in the rural area of Sabah, particularly in areas relating to rural schools; grew since he was with UiTM in 1984 as a lecturer. Later when he was appointed as lecturer with Edith Cowan University, Australia while also lecturing at University Malaysia Sarawak (UNIMAS) on contract basis, he observed some of the education challenges in rural areas of Sabah and Sarawak are evident as compared to other countries.
Prior to establishing his own SIDMA College in 1998, he was given the opportunity to serve as consultant to the Philippines Government (1994-1995) particularly to do research work on the economic development of the Muslim Minority areas of Southern Philippines. It was through conducting researches for the project that made him fully realized the importance of education for the development of young generation of Malaysia, particularly in Sabah and Sarawak.
Since the establishment of SIDMA College Sabah ,Prof Dr Morni Hj Kambrie was given the privilege to participate in various Education Roadshow with Senior State Education Officers, lecturers from public institutions of Higher Learning and agencies in Sabah to conduct motivational talks to parents and students particularly from rural settings on the issues relating to education; such dropouts, poor nutrition's, poor attendance, weak performance in schools, parental care and more, as part of his corporate social responsibilities.
On 26 February 2020, Dr Morni was given the opportunity to conduct awareness and motivational talk to parents and students from in and around the area of Telipok and Tuaran. The event hosted by SMK Telipok, was initiated by the Administrator and Management as well as the PIBG of SMK Telipok.
Dr Morni who has always been portrayed as a unique motivational speaker, very well-known for his entertaining, captivating, highly interactive and energizing when on stage delivering his talk informed parents that their children' hopes and dreams are the key to their understanding of who they are, and what they want to be in future!
He said that as a parent, it's difficult not to invest in their child's education (academic) life because we know how important it is for their future. Learning doesn't end in the classroom, yet certain parents are at a loss when it comes to supporting their children's intellectual development.
He always reminded students that they can be born to the most supportive parents, be in the best school in the world and having the most dedicated teachers to teach them; but unfortunately, none of this will matter unless the students are willing to fulfil their own responsibilities as students by paying full attention to their teachers during classes, listening and following the advice from parents, relatives, as well as willing to follow through with extra hard work on their studies in order to excel and to achieve success.
During his motivational talks, he loved to share his own personal experience from being an ordinary village boy, selling home-made cakes in order to complement his family's earning. However, by holding on to his precious dream of earning his Doctor of Philosophy (PhD), plus his strong personality of always aiming high, have brought him to where he is today. Thus he advised students to make good use of the financial assistance available, such as scholarship and study-loan facilities to finance their studies particularly during their tertiary level.
Dr Morni conveyed his sincere appreciation and thank you to SMK Telipok for a very warm hospitality, and for making this event a very successful one. He also thanked the Tuaran District Education Officer, Secondary Schools Principals, teachers, parents and students who have come from afar to attend his talk; and wishing them the very best for new ventures.
District Education Officers, School Principals, or any Higher Learning Institutions who are interested to invite Prof. Dr Morni Hj Kambrie to conduct such motivational talk to parents and students are welcome to contact him at 013- 865 4877 or 088-731376.

By Teo Eng Seng and Zain Azrai,
SIDMA College Sabah,
88300 KOTA KINABALU.