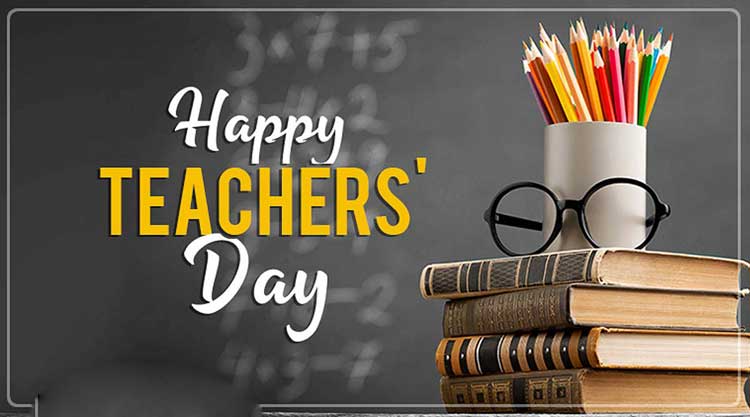 16 May is our National Teachers' Day that is celebrated every single year; the day to thank the teachers who shaped a student's raw talent and nourish him to become the best. A teacher is the one who inspires, guides, enlightens and most importantly motivates a student, to get the best out of them. Only a teacher can help one to become better. The teacher would be the one who will always be happy to see them succeed, aside from their parents.
In conjunction with this annual auspicious occasion, Prof Dr Morni Hj Kambrie, Chairman and Founder of SIDMA College, on behalf of the SIDMA College, conveyed his congratulations and appreciations message to Ministry of Education Malaysia, Sabah Department of Education, Director of KEMAS Sabah, Director Jabatan Perpaduan Negara dan Integrasi Nasional Sabah, Secretary Bahagian PERMATA, Division and District Education Officers, Primary and Secondary School Principals or Headmasters, as well to all teachers and school staff for their readiness to provide space, opportunities, assistance as well as providing the necessary scaffolding to enable SIDMA College Diploma and Bachelor Education students in completing their teaching practicum.
We really honour every Education Officers and teachers for their hard work and dedication to lead, care, and inspire these trainee teachers, junior teachers and students. They have not only imparts mere academical knowledge but also values and life skills. A good teacher brings out the best in students and inspires them to lead meaningful lives. In fact, lots of young students nowadays have been inspired to become teachers themselves, and currently studying to become teacher; either as Early Childhood Educators or as teachers in primary and secondary schools. Congratulations and thank you, teachers for making a difference among our students, as well as in our young Education graduates.
Teaching is one of the noblest professions in the world, and there is no substitute to quality education because it helps in changing the lives of thousands even millions of individuals and their families forever. It is also crucial to the growth of a developing nation such as Malaysia.
Thank you, teachers! Thank you so much for your dedications, sacrifices and contributions to the success of each coming generation of the nation. Happy Teacher's Day. May God bless you with the strength to achieve greater personal and professional growths in the coming years.
SIDMA College UNIRAZAK Sabah currently offers Bachelor of Education (Hons), Bachelor of Education (Early Childhood Education) (Hons), Diploma Early Childhood Education, as well as many other courses. The June 2020 Intake for new students to register at SIDMA College UNIRZAK Sabah is now open. All SPM, SVM, STAM, STPM holders are welcomed to register at SIDMA College located at Jalan Bundusan, 88300 KOTA KINABALU. Potential students can register with SIDMA College through the following link https://go.wasap.my/EduHub. They can also visit @ https://apply.sidma.edu.my/ to register online. For more information about studying at SIDMA College Sabah, please call SIDMA Hotline @ 088-732000 or 088-732 020.

By Teo Eng Seng and Zain Azrai
SIDMA College Sabah,
88300 KOTA KINABALU