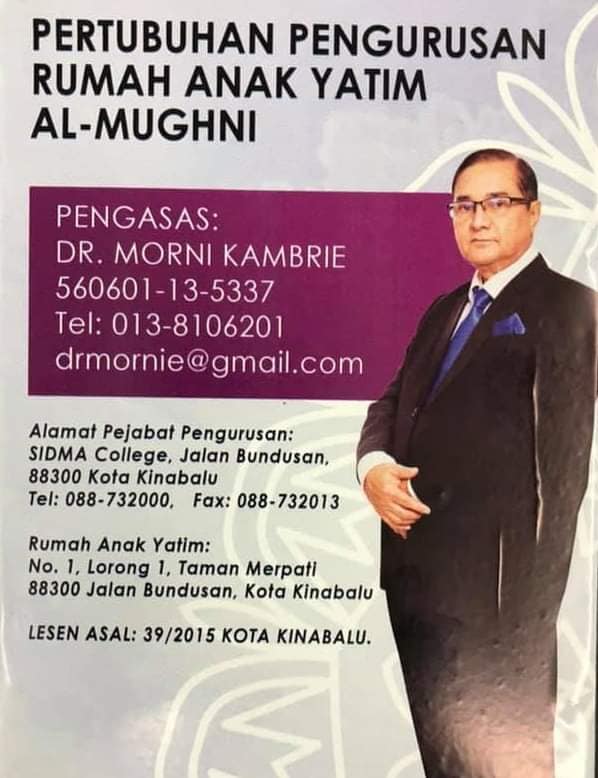 Al-Mughni Orphanage Organisation is an Orphanage Charity operated by SIDMA College Sabah under the chairmanship of Prof Dr Morni Hj Kambrie. The key objective of its establishment is for the love of humanity: the caring, sharing, nourishing and nurturing of the young but deprived local children. It is also part of Dr Morni and SIDMA College Corporate Social Responsibility (CSR), that is to give back to the community a portion of the of the earnings by sharing it with the deprived, neglected or needy children.
The orphanage was initiated and launched by Prof Dr Morni Hj Kambrie (Founder and Chairman of SIDMA College), together with the late Allahyarham Cikgu Tuan Haji Ali Gapar (Please pray for Allahyarham) at Allahyarham's resident on 27 May 2013 at Kampong Lubok, Weston. Subsequently, Prof Dr Morni was appointed as Chairman of the organization. Also present during the launching ceremony were Puan Azlina (Advisor), Puan Azizah Khalid Merican (Deputy Chairman), Puan Rukidah Rudin (Treasurer), Puan Noradilah Binti Mohamadia (Secretary), Mr. Abu Said Safwan Bin Ali (Assistant Secretary), as well as all the committee members. The orphanage's registration was approved by the Registrar of Societies Malaysia on 21st February 2013.
Currently Pertubuhan Anak Yatim has adopted seven (7) children; down from the previous nine (9) orphans. From the seven children, five of them are Muslim children from Putatan, Beaufort and Sipitang. Another two are Christian children from Kg. Bengkahak, Kota Belud currently studying in SK Bengkahak.
The unique aspect about Al-Mughni orphanages is the simple concept used. Orphans under its care are those children that are either staying with their mother, uncles or aunts as their father have passed away; but one of the orphan together with the mother was given the privilege to stay at the official "Rumah Anak Yatim" at No 1, Lorong Merpati, Jalan Bundusan, Kota Kinabalu. Prof Dr Morni provided all the orphans with monthly allowances as well as other basic necessities such as school uniform, stationeries and pocket monies to each child since April 2013.
Being a self-funded non-government organization, all the funding of the organisation has been from Dr Morni's personal earnings, SIDMA College Sabah, collection from donation boxes placed at certain shops as well as fund donated by the general public. Dr Morni would like to thank the general public for their generosity by contributing generously to the orphanage fund.
Meanwhile, the Management of the Orphanage sincerely invited generous donation from the general public to assist in its operation. Donations can be made in cheque addressed to Pertubuhan Pengurusan Anak Yatim Al-Mughni or via online transfer at Bank Islam, account number: 1005 2010 004303 or Bank Muamalat, account number: 1001 0002 454710. Should you have any enquiries, do not hesitate to call/Whatsapp 013-8106201. Thank you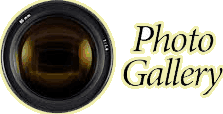 By Teo Eng Seng and Zain Azrai
SIDMA College Sabah
KOTA KINABALU.