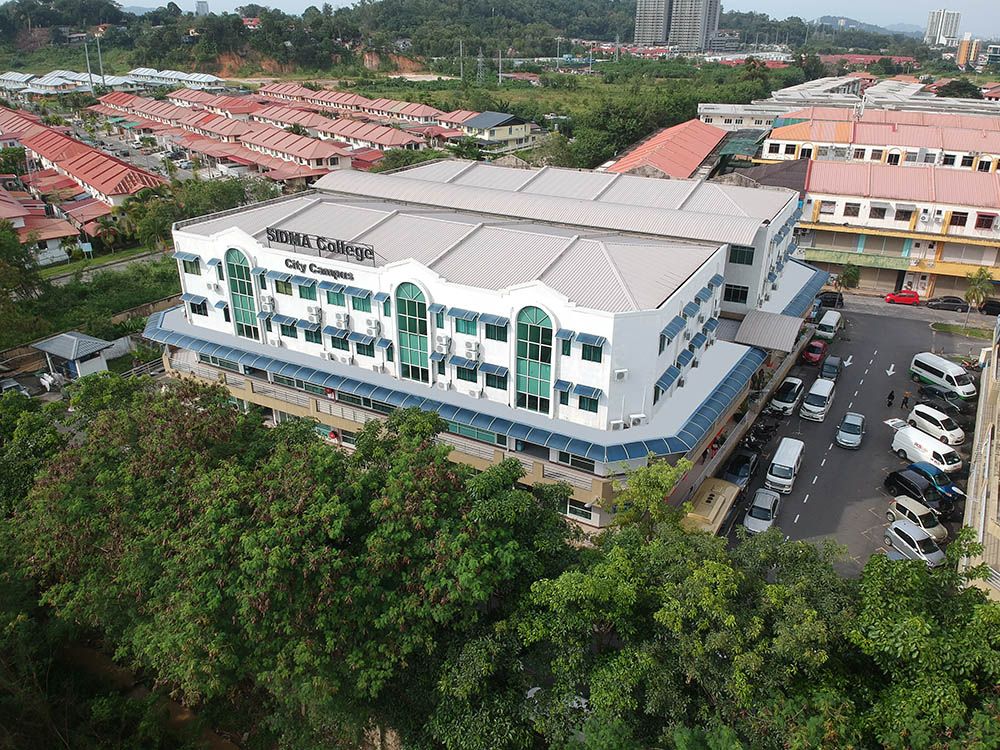 SIDMA College Sabah students were among the 53,000 public and private higher learning institutions (that is 85 percent wishing to go back while the other 15 percent chose to stay back in campus) students stranded in the campus' hostel nationwide when MCO was declared on 18 Mac 2020, rejoiced when Senior Minister (Security Cluster) Datuk Seri Ismail Sabri announced that the stranded students are allowed to returned back home beginning 27 April 2020 to be with their family for the Ramadhan month, Hari Raya festival and to celebrate the Harvest Festival.
On the 2nd and 3rd of May 2020, Mr Terence Stephen on the behalf of SIDMA College made arrangement for a total of 68 SIDMA College students who wanted to return to their hometown to undergo Covid-19 screening (swab test) at Penampang Health Clinic before they were allowed to leave the hostel. After the Covid-19 screening, SIDMA College conveyed its appreciation to Penampang Health Clinic for their kind assistance and cooperation in facilitating the processes involved. Students who had undergone their Covid-19 screening were then quarantined at their own hostels for 14 days. Food and daily necessities were provided by the college.
On 17 May 2020, all the them are declared as Covid-19 negative by the MOH. Prof Dr Morni Kambrie, Chairman and Founder of the SIDMA College, with joy and pleasure invited parents to meet their children and to bring them home. In terms of travel arrangements, Prof Dr Morni and Mr Terence reminded that students who are travelling with their parents or family members not to allow other passengers in their vehicle. They also remind those travelling home via bus to observe social distancing throughout their journey, Students also need to bring their own food and drinks in case they are travelling for more than six hours as well as to break their fast. Students must to go straight home and not to make any stops for refreshment or visiting relative.
Meanwhile, Prof Dr Morni took the opportunities to thank the general public who have donated food and drinks to the students staying in the hostels during MCO. He also conveyed his heartfelt thanks towards Penampang Health Clinic who has been always concerned and take good care of the health conditions of SIDMA College students.
SIDMA College Sabah has prosper jubilantly over the years, and rapidly emerged as a leading college in Sabah offering degree courses, in addition to its home-grown diploma programmes. Its' technology and environment can support the ambitions and goals of students who want to create a brighter tomorrow. Currently (during Covid-19 pandemics period) SIDMA College is conducting all of its lectures and learning activities with students through online learning not to mentioned that all support service for the student is also extended through online so any matters can resolve promptly. We strive to be "Champions of Change" and change is what drives us ALL to SUCCESS.
SPM, SVM, STAM and STPM students wishing to further their education are welcomed to study at SIDMA College UNIRAZAK Sabah by choosing one of the courses listed below. Working adults who didn't meet the basic requirement can also make their application using APEL. Application can be done online through the following link @ https://go.wasap.my/EduHub. Potential candidates can also contact Prof Dr Morni Kambrie through his hand phone 013 810 6201.
List of Academic Programmes offered at SIDMA College UNIRAZAK Sabah for 2020/2021 Academic Year are as follows:
Foundations in Arts and Social Sciences
Diploma in Early Childhood Education
Diploma in Management
Diploma in Occupational Safety and Health
Bachelor in Management (Hons)
Bachelor in Business Administration (Hons)
Bachelor in English (Hons)
Bachelor in Early Childhood Education (Hons)
Bachelor in Education (Hons) majoring in Bahasa Melayu, English and Literature, Bahasa KadazanDusun (coming soon), Mathematics, Economics, or Pengajian Islam.
Master in Management
Master of Business Administration (MBA).

By Teo Eng Seng and Zain Azrai,
SIDMA College Sabah,
KOTA KINABALU.