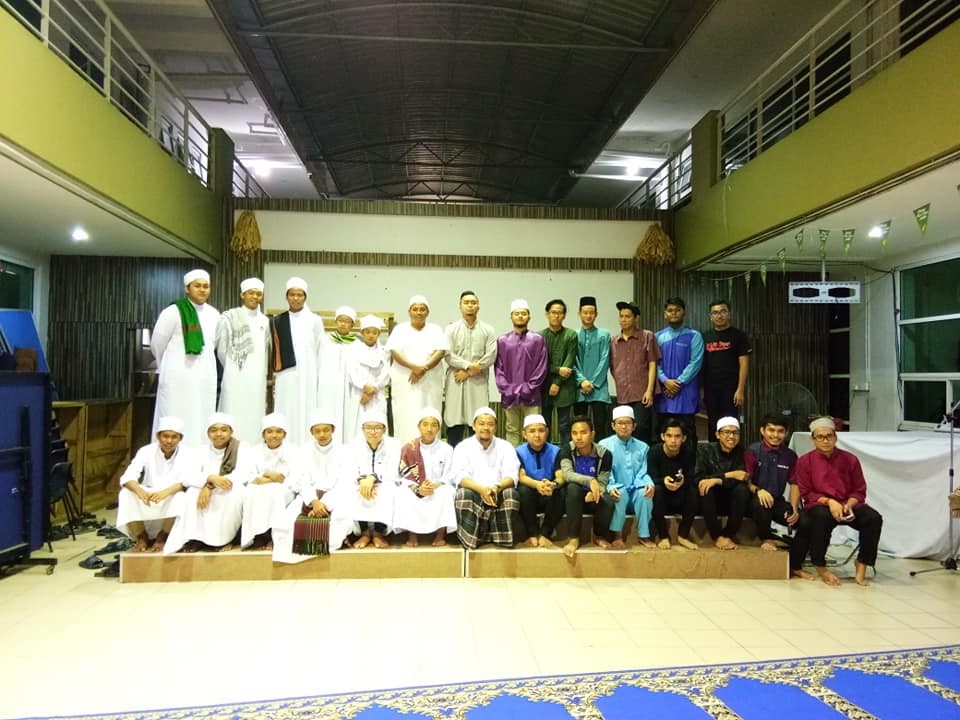 The pressure of an examination can be overwhelming due to the fact that the test is the culmination of a whole semester or more of study. Perhaps the students' future, or their parents placed great emphasis on the outcome of their study. In such circumstances, one tend to be facing  intense situation, and what one write on their answer script may get wrong as they keep on worrying about the outcome of the result.
Having special prayers session for SIDMA College UNITAR Sabah students prior to sitting for their semester examinations has been one of the core activities of SIDMA College's United Islamic Students Council (GAMSIS) to enable students to get the pleasure (keredhaan) from Allah SWT prior to sitting for their final exam and pray for success in their studies.
GAMSIS held a special prayer (Solat Hajat for Final Exam) and pep talk session at SIDMA Atrium on 9 August 2018 for all Muslim SIDMA College UNITAR Sabah Semester June 2018 students who will be sitting their semester final examination beginning 11 August 2018.
Ustaz Candra Murthy, who was given the honour to conduct the Special Prayer as well to give a special pep talk to the students, stressed on the following ideals:
Be the LIGHT that benefits others such as the sun
Before you succeed, you will be burned with hardship to gain success.
Do not make GOD a goal for you to succeed in the exam or achieve something. Make Allah SWT the ultimate goal during difficult and convenient time that is; when you face any pleasure and difficulty, perform your prayer.
Try not to get panic or worrying by staying quiet (less talk) and to put your trust to Allah SWT in any effort that has been done.
When praying, pray with high hope instead of "if God give or not, it doesn't matter, at least I prayed"
GAMSIS Chairman, Mr Mohd Faridzwan Bin Abdul Salleh took the opportunity to convey his sincere thank you to Ustaz Chandra for taking time off to be at the college with SIDMA College UNITAR Sabah students. He hope that through such initiative, SIDMA College UNITAR Sabah students will remember to pray and make that important connection with God that will transform their anxiety into positive energy.
By Teo Eng Seng and Zain Azrai Bin Mohd Noor,
SIDMA College Sabah,
KOTA KINABALU.