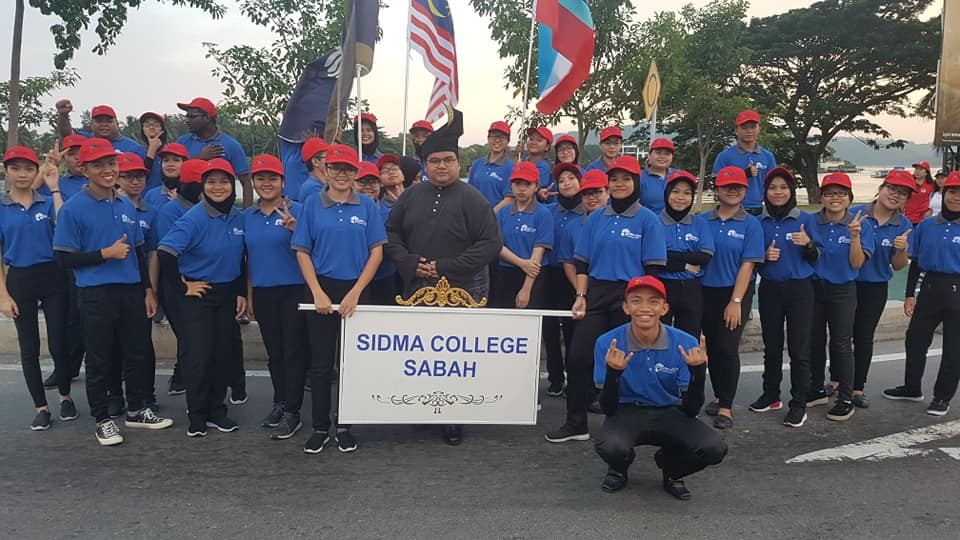 SIDMA College Sabah contingent of more than 30 students were among more than 10,000 people from all walks of life and diverse racial backgrounds in smart uniforms and colourful traditional attire that participated in the recent Sabah State Level National Day celebration held at Jalan Tun Fuad Stephens, Kota Kinabalu on 31 August 2018.
Mr Terence B Stephen, Head of Student Affairs Department (STAD) and the Students Representative Council (MPM) who led SIDMA contingent were already in position along Jalan Tun Fuad Stephen for the march past ceremony as early as 6.30 am.
Chief Minister Y.A.B Datuk Seri Panglima Shafie Apdal, and his wife, Datin Shuryani Shuaib, Deputy Chief Ministers (Y.B Datuk Jaujan Sambakong, Y.B Datuk Seri Wilfred Madius Tangau and Y.B Christina Liew), Y.B Datuk Peter Anthony (the organising chairman), and other cabinet ministers were among those who have attended the annual celebration.
Other than the grand parade which was participated by Malaysians from all walks of life and racial backgrounds, reflecting a spirit of patriotism and love for Malaysia, the more than three-hours long celebration also saw various performances showcased by the government agencies, private sector organisations, private and public schools, and others have given their special presentation relating to the national celebration theme "Sayangi Malaysiaku" or Love my Malaysia"
After the event, Mr Terence B Stephen thanked SIDMA College UNITAR Sabah students who have volunteered themselves to participate in the parade despite the fact that UNITAR Sabah June 2018 semester final examination starts on 01 September 2018. They too thanked Dr Morni Hj Kambrie (Founder and Chairman SIDMA College) for allowing the resources of the College to be used for this function.
Dr Morni and Madam Azizah Khalid Merican (CEO), when met after the grand function congratulated all SIDMA College Sabah Contingent for their voluntarily participation. They added that SIDMA College Sabah will continue to emphasise the principle of "Sayangi Malaysiaku – Sayangi Kolej SIDMAku" through it "Progressive Corporate Culture" whereby the college is a miniature of a democratic society allowing students from various and diverse backgrounds to study, live and grow and start their future  together as one big family, as well as useful citizens of the country.
Meanwhile SIDMA College UNITAR Sabah September / October 2018 intake of new students is now in progress. Potential students with SPM, STPM, Diploma holders or those with other similar qualification are invited to enrol their tertiary education with SIDMA College UNITAR Sabah.
SIDMA College UNITAR Sabah offers the following study programmes for the September / October 2018 new students.
Foundation Courses:
Foundation in Management.
Diploma Courses:
Diploma in Early Childhood Education Studies.
Diploma in Occupational Safety and Health
Diploma in Management.
Bachelor's Degree Courses:
Bachelor of Education (Hons)
Bachelor of Early Childhood Education (Hons)
Bachelor of Business Administration (Hons)
Bachelor of Management (Hons).
Masters Courses:
Masters of Business Administration (MBA)
Masters of Education (Education Leadership and Management-ELM)
Masters of Education (Early Childhood Education)
SIDMA College UNITAR Sabah since its establishment in Kota Kinabalu Sabah back in 2002, has been working very closely with UNITAR International University, Petaling Jaya, Selangor Darul Ehsan, a university with strong and significant network of academic collaboration with both the academic and corporate sectors, as well as the industrial partners around this region to provide affordable, relevant and demanded study programmes which are professionally aligned with these industrial players – both nationally and internationally.
In responding to the rapid technological advances which has given rise to new trends such as automation and globalisation, new demand in workplaces, changes within industries; and more, SIDMA College Sabah through the dynamic leadership of Dr Morni Hj Kambrie and Madam Azizah Khalid Merican have reassured all that the college basic infrastructure and technology are in place and geared towards producing graduates who would have a broader set of 21st Century skills and talents upon their graduation.
Blended learning and technology immersed teaching ala flipped classroom model has been adopted to ensure that its students and graduates will be fully equipped with ICT knowledge, collaborative skills, critical thinking skills, communicative skills, human values, as well as be interested in lifelong learning to ensure that its graduates can function effectively during both current and in future time.
For more information on any of the above courses offered at SIDMA College UNITAR Sabah, please browse SIDMA College Sabah Website, or SIDMA College Facebook Account SIDMA College". Potential students are also welcome to visit SIDMA college UNITAR Sabah Campus located at Jalan Bundusan, 88300 KOTA KINABALU; or call the campus hotline number: 088-732 000or 088-732 000.
Online registration is also available. Please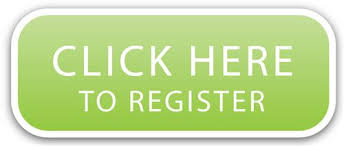 By Teo Eng Seng and Zain Azrai Bin Mohd Noor,
SIDMA College Sabah,
88300 KOTA Kinabalu.