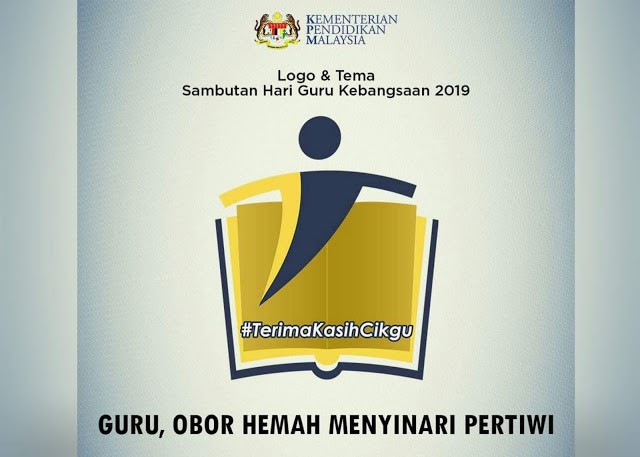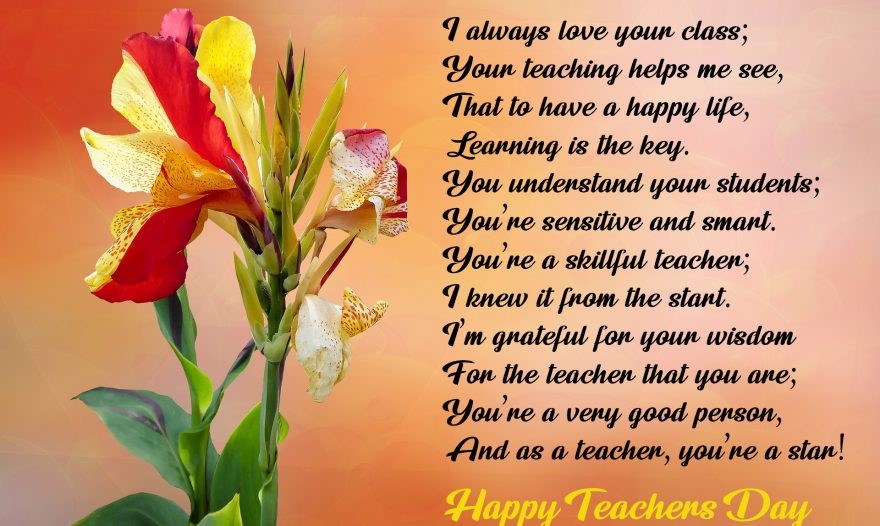 Teachers' Day is the day set aside to commemorate and honour the special work of teachers. It is celebrated throughout the world on different days. The World Teachers' Day is celebrated on 5th October annually. Each of those days on which Teachers Day is celebrated has particular significance for the teaching profession for each of those countries.
Teachers' Day in Malaysia is held annually on 16 May. Malaysian Teachers' Day commemorates the endorsement of the Razak Report, an educational proposal aimed at reforming the educational system in Malaya (now Malaysia). This document has been the basis of the educational system in Malaya, and eventually Malaysia ever since.
On Teachers' Day, Malaysian students and their parents show their gratitude and appreciation for teachers who make a significant contribution to the development of Malaysia. Teachers change us, in profound ways indeed, one child at a time. The world is better for it. And so is Malaysia. We could not have done it without you, TEACHERS; THANK YOU, TEACHERS!.
We value, deeply appreciate and recognise teachers' commitment and endeavour to fulfil their responsibilities to their students in schools. Teaching is one of the noblest professions in the world, teacher is the key part of teaching and learning process; and there is no substitute to quality education because it helps in changing the lives of thousands and even millions of individuals and their families forever. It is also crucial to the growth of a developing nation like Malaysia. Teachers shine a light ahead to places that students can't see; a place where students find their unique talents and use them.
This is clearly the idea behind the Malaysia's Ministry of Education 2019 Teachers' Day tagline – "TEACHERS; THE TORCH BEARER INTO EDUCATED, DISCIPLINED AND USEFUL CITIZENS "GURU, OBOR, HEMAH MENYINARI PERTIWI".

Behind the 2019 Teachers' Day logo, is the image of a book which symbolizes Malaysians responding to YB's call Dr. Maszlee Malik, the Malaysian Education Minister to strengthen and enhances the culture of reading and expresses the desire to make the country a culturally-reading country.
The icon of the person symbolizes the Master and the Disciples separated. Teachers educate students to succeed. Students will continue to appreciate their teachers throughout the course.
Selection of gold (Gold) indicates the dignity (parable) of a beloved teacher (in colour context). In the context of the value of a teacher – teachers' services are priceless.
In conjunction with this auspicious occasion, Prof Dr Morni Hj Kambrie, SIDMA Founder and Chairman; on behalf of SIDMA Board of Directors, Board of Management, Head of Departments, lecturers, staff and students; with immense pleasure greets and wishes Happy Teachers" Day and Thank You Teachers" to all teachers.
Dr Morni also take this golden opportunity to congratulate the Ministry of Education Malaysia, Director of Education Sabah as well as the related team of excellence officers and teachers in the ministry, departments and the schools for their genuine and continuous efforts to transform Malaysia to a fully developed nation economically, politically, socially, spiritually, psychologically and culturally in terms of national unity, social cohesion, social justice, political stability, quality of life, social and spiritual value, and national pride and confidence (Mahathir, 1991)
Dr Morni also conveyed his appreciations and "Thank You" message to Director of Education Sabah, Director General of KEMAS, Director of Jabatan Perpaduan Negara dan Integrasi Nasional Sabah, Secretary Bahagian PERMATA, Kementerian Pendidikan Malaysia, Putrajaya; all District Education Officers, Primary and Secondary School Head Masters and Principals, as well as to all teachers and school staff for their readiness to provide space, opportunities,  assistance and the necessary scaffolding to enable SIDMA College and UNITAR Sabah Diploma and Bachelor  students during their teaching practicum.
Thank you so much for making a difference among our students as well as in our young graduates.
Thank you, teachers. Thank you so much for your dedications, sacrifices and contributions for the success of each generation of the nation. Happy Teachers' Day. May God bless you with the strength to achieve greater personal and professional growth in the coming years.
SIDMA College Sabah currently offers Bachelor of Education, Bachelor of Education (Early Childhood Education), Diploma in Early Childhood Education as well as many other courses. The June 2019 Intake  for new students to register at SIDMA College Sabah is now open. . All Form V and VI school-leavers are welcomed to enrol at the college which is located at Jalan Bundusan, 88300 KOTA KINABALU. Potential students can also visit SIDMA Website @  https://sbah.sidma.edu.my/sidmalearning/landingpage_form to register. For more information about studying at SIDMA College Sabah, please call SIDMA Hotline: 088-732 000 or 088-732 020.
By,
Teo Eng Seng and Zain Azrai,
SIDMA College Sabah,
88300 KOTA KINABALU.