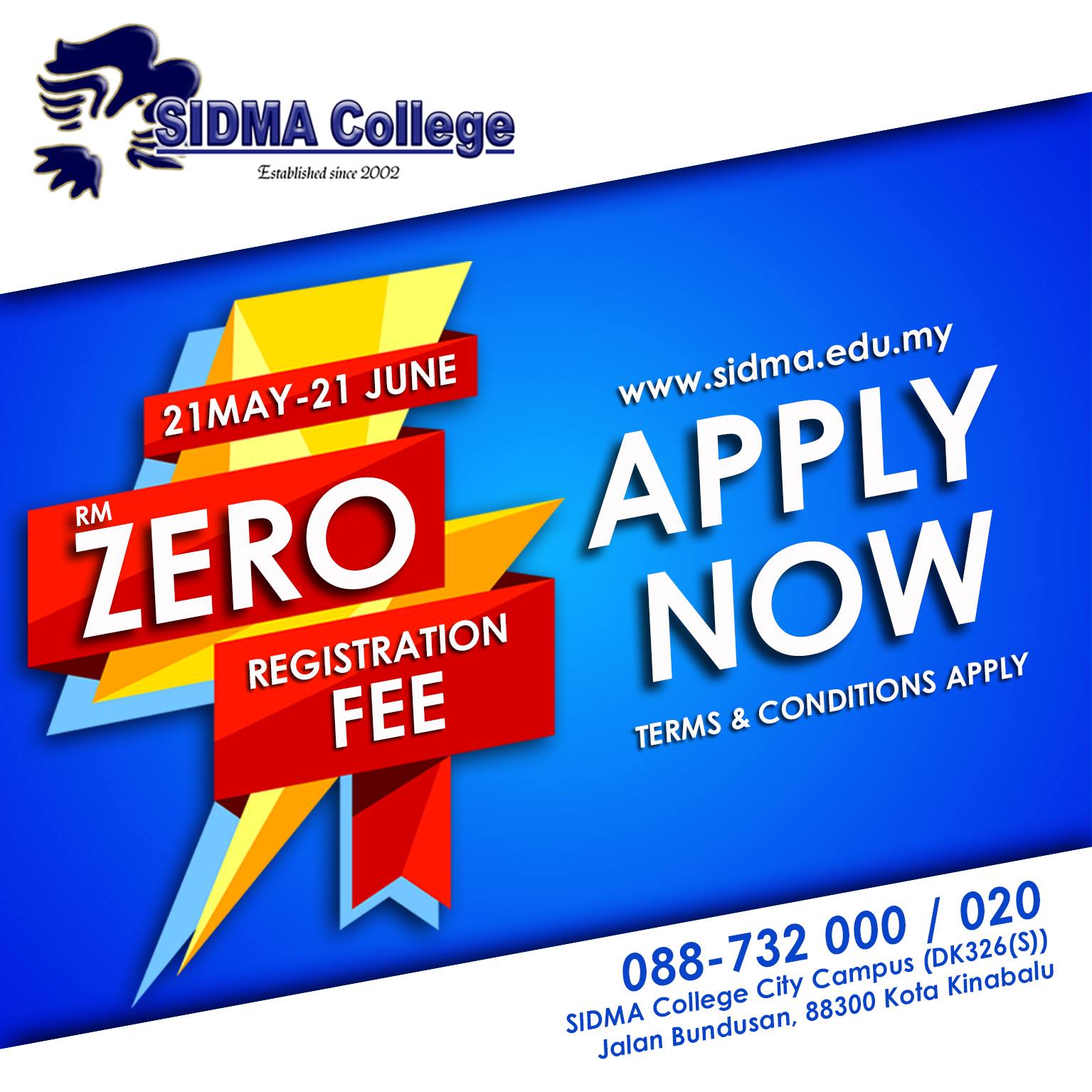 Dr Morni Hj Kambrie (Chairman and Founder of SIDMA College UNITAR Sabah), Madam Azlina Ngatimin (Director of Corporate Relations and Business Development) and Madam Azizah Khalid Merican (CEO) cordially invites SPM or STPM leavers, Diploma graduates or those with other related qualifications to enrol for their tertiary education with the college for the June 2018 intake of new students.
During this special promotion period (21 May 2018 - 21 June 2018), students will be exempted from paying the Registration Fee of RM 350.00. Beside that, their first month hostel fee of RM 150.00 will also be waived. This is special promotion is subjected to terms and conditions. For more information, please refer to Corporate Relations and Business Development Department at 088-732000 or 088-732020.
Furthermore, this privilege is only applicable to students who registered directly with the college (and not through any third party), and ONLY for the following Diploma Courses: 
Diploma Early Childhood Education Studies.
Diploma Occupational Safety and Health.