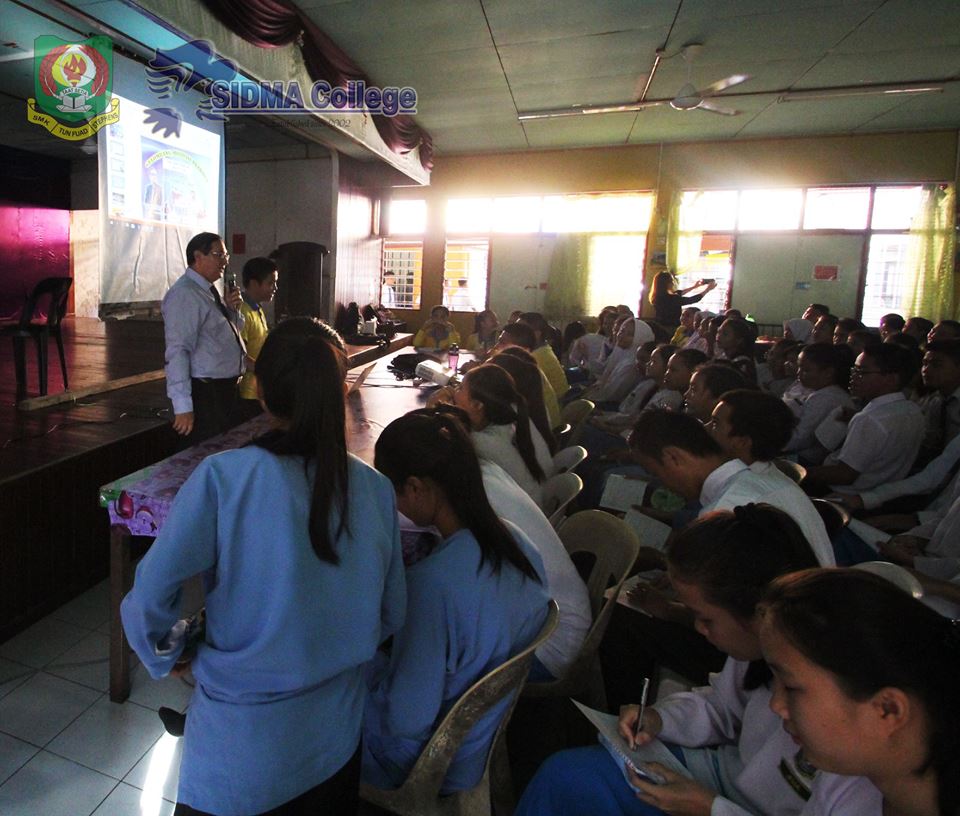 The Student Counselling Unit of SMK Tun Fuad, Kiulu recently organized a two day motivational program for its SPM and PT3 exam year students. Towards this end, chairman of SIDMA College UNITAR Sabah, Dr. Morni Kambrie was invited to present his signature lecture "Gelombang Motivasi Perdana" to the students.
 The event, which was initiated by Cikgu Atin Gitom Head of the school Career and Counselling Unit, was held at the school hall on 20 February 2018 and attended by more than 500 secondary school students. Also in attendance were the school Principal, Madam Lokuim Gintos as well most of the secondary school teachers.
Dr Morni, who was accompanied by Ms Melissa Marcus Molijol, SIDMA College Students Counsellor, as well as Ms Jennifer Balanting, a former UNITAR graduate currently working as a freelance motivator; kicked off the event by inspiring the students about education and their expectation from it. According to Dr Morni, students can have the best teachers and the most supportive parents, and be in the best schools but if they are not focussed and lacked direction, they will not be able to unleash their best potential and achieve the highest that they can get.