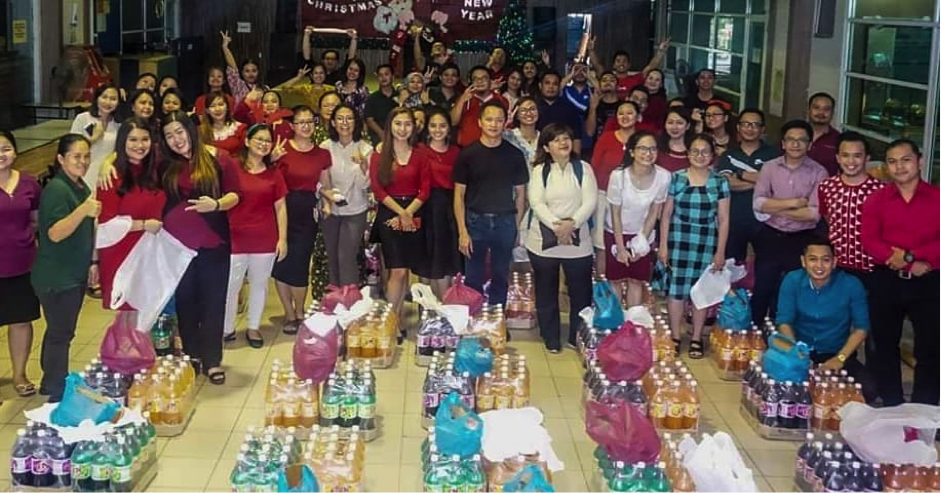 Chief Executive Officer, Madam Azizah Khalid Merican on behalf of Dr Morni Hj Kambrie, Founder and Chairman SIDMA College who had to attend another function that he had committed earlier, took her time off to distribute the 2018 Christmas Goodies to SIDMA staff celebrating Christmas on 25 December 2018.
The goodies presentation ceremony which was held at SIDMA College Atrium on 20th December 2018 was organised by SIDMA Staff Welfare Association (PKKKSS) Committee members under the chairmanship of Mr Zain Azrai.
During this auspicious ceremony, Madam Azizah on behalf of the Management of SIDMA College Sabah took the opportunity to wish in advance Merry Christmas and Happy New Year 2019 to lecturers, staff, students and friends of SIDMA College Sabah, prior to presenting the Christmas Goodies to the staff.
Staff of SIDMA College received various food and beverages according to their wish list, which include daily necessities such as chicken parts, soft drinks, freshly baked cakes and more.