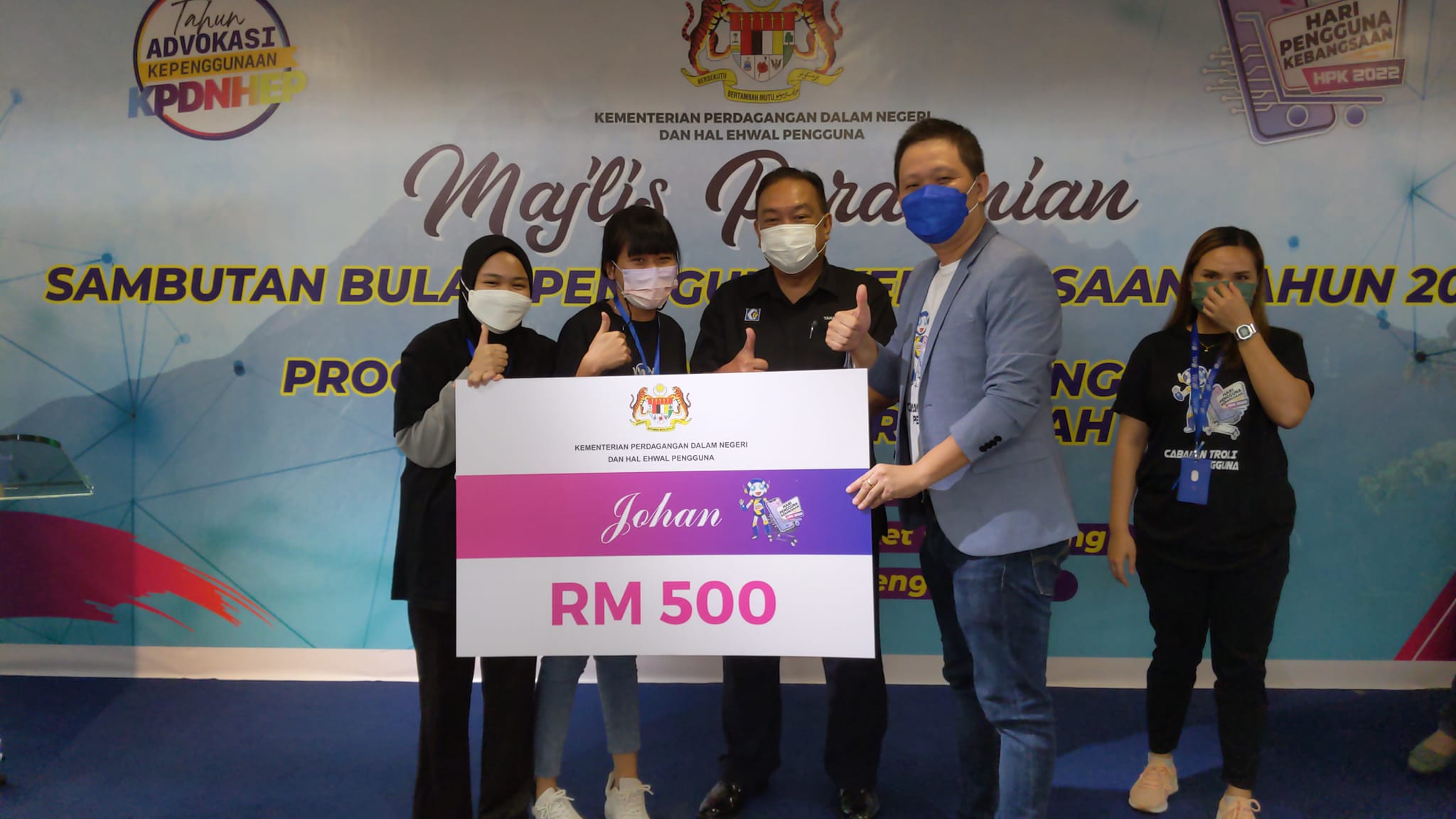 Pelancaran Sambutan Bulan Pengguna Kebangsaan Peringkat Negeri Sabah Tahun 2022
Pengarah KPDNHEP Sabah, Encik Georgie Abas yang mewakili YB Datuk Ir. Shahelmey Yahya, Menteri Pembangunan Masyarakat dan Kesejahteraan Rakyat Sabah telah melancarkan Sambutan Bulan Pengguna Kebangsaan Peringkat Negeri Sabah Tahun 2022 serta menyampaikan hadiah kepada para pemenang Cabaran Troli Pengguna di salah sebuah pasar raya utama hari ini.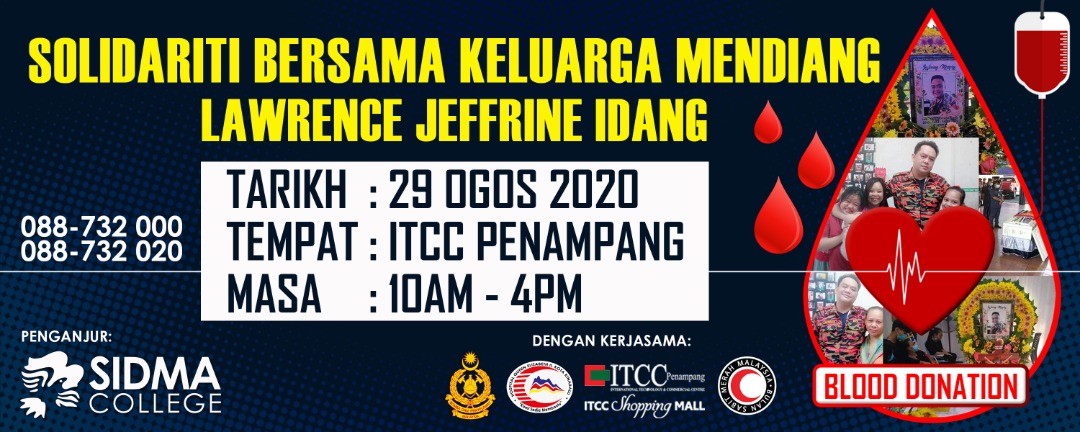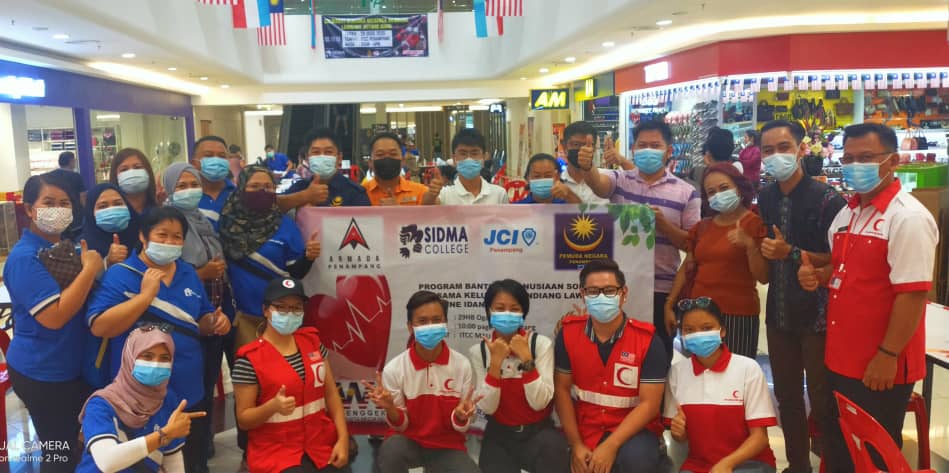 Prof Dr Morni Hj Kambrie, Chairman and Founder of SIDMA College, collaborated with Fire and Rescue Department of Malaysia, Penampang station, Queen Elizabeth II Hospital, Kota Kinabalu, Malaysian Red Crescent and ITCC together initiated a collaborative Corporate Social Responsibilities (CSR) event "Solidarity with the family of the Late Lawrence Jeffrine Idang" on 29 August 2020 at International Technology & Commercial Centre, Penampang; (ITCC Penampang). The event was held from 10.00 am to 4.00 pm in the evening.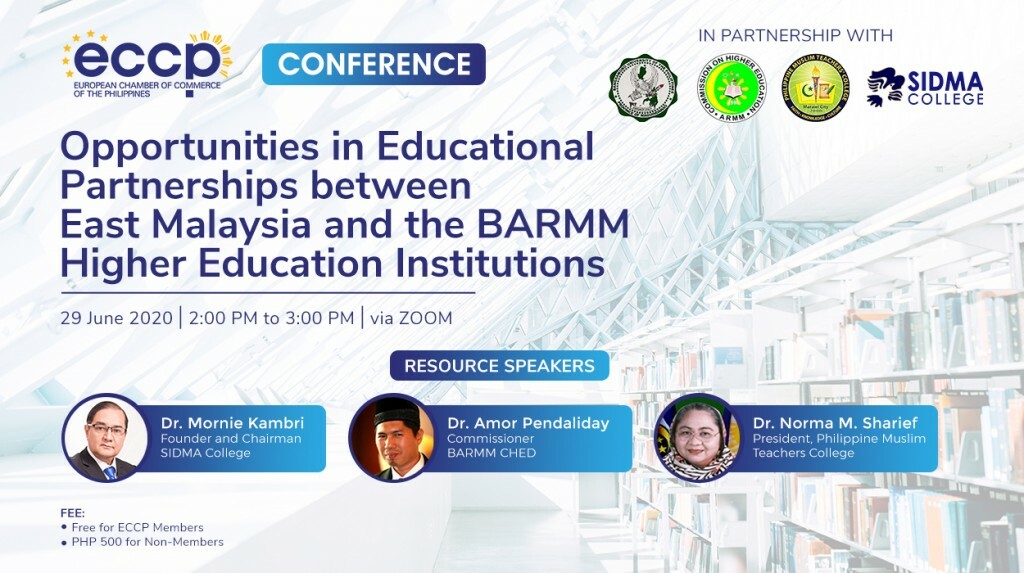 The ECCP (European Chamber of Commerce of the Philippines) is a bilateral foreign chamber that promotes European interests in the Philippines and vice versa. With more than 800 members from the community, the ECCP offers a strong business network that holds great potential in transforming it to tangible business opportunities. Thus it is indeed a unique organization that offers membership as well as professional business services to members and clients.
The ECCP identifies business opportunities, facilitate business contacts, and provides market intelligence research for European and Philippine companies alike. The ECCP keeps its members informed through its digital channels, publications and e-newsletters.