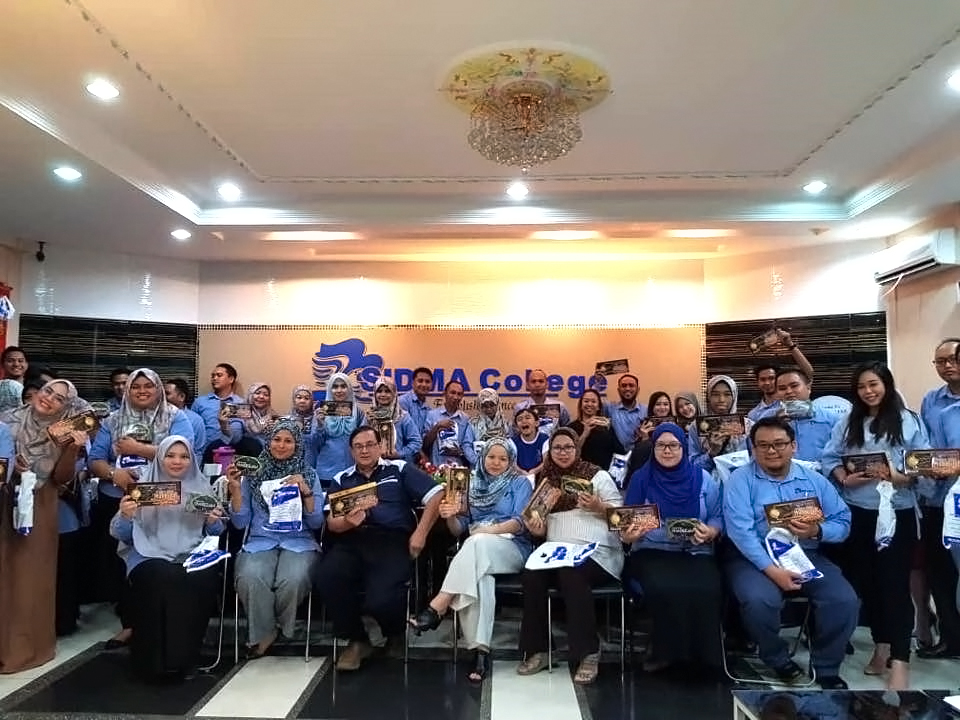 Keepers of the Rulers' Seal, Datuk Seri Syed Danial Syed Ahmad on the 15th May 2018 announced that the date for the beginning of Ramadan in 2018 had been set on 17 May (Thursday); in accordance with a decree by the Yang di-Pertuan Agong, after acquiring the consent of the Rulers of Malaysia.
During the holy month of Ramadan, SIDMA College staff together with Muslims around the world alter their daily routines and unite in fasting from dawn till dusk. Thus for the next 30 days, Muslims will refrain from eating or drinking for 13-14 hours each day, and will focus on praying abundantly as well as to perform a lot of charity work.
In conjunction with this holy month, Dr Morni Hj Kambrie (SIDMA Chairman and Founder) wished all Muslims of the college a Happy Fasting month by symbolically presented dates (kurma) to all his staff. The simple but meaningful event was held at SIDMA College's Front Office on 16 May 2018.
Earlier, SIDMA's Human Resource Department announced that throughout the month of Ramadan, working hours at the college has been revised where the new working hours is from 8.00 am to 4.15 pm. This is to enable all of its staff to be back home on time to allow them to prepare and break their fast together with their family members at around 6.25 pm.
Dr Morni and the Management of SIDMA College wishes its Muslim staff, students, alumni and stakeholders a happy, peaceful and blessed Ramadan. "May you experience the joy and warmth of togetherness with family, relatives and friends during this blessed Ramadan"
By Teo Eng Seng and Zain Azrai Bin Mohd Noor,
SIDMA College Sabah,
KOTA KINABALU.