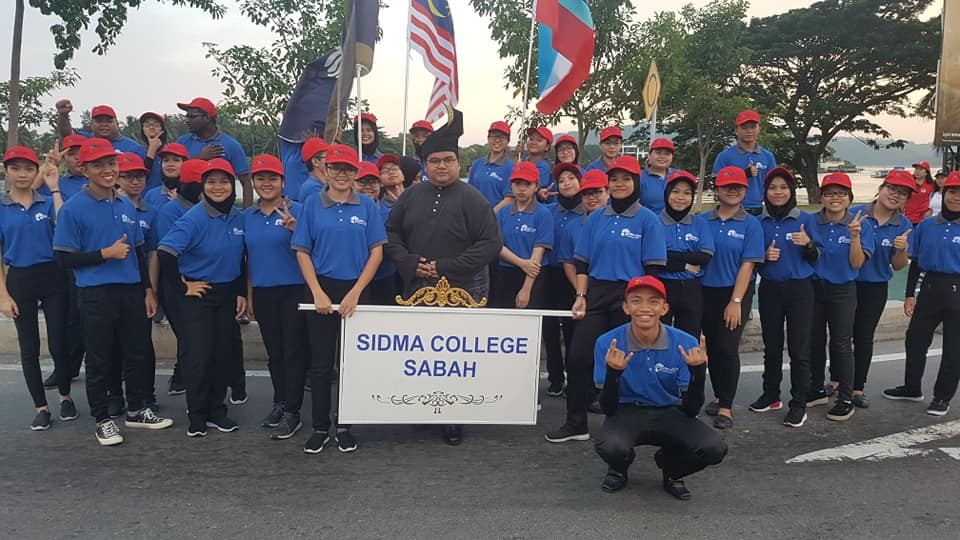 SIDMA College Sabah contingent of more than 30 students were among more than 10,000 people from all walks of life and diverse racial backgrounds in smart uniforms and colourful traditional attire that participated in the recent Sabah State Level National Day celebration held at Jalan Tun Fuad Stephens, Kota Kinabalu on 31 August 2018.
Mr Terence B Stephen, Head of Student Affairs Department (STAD) and the Students Representative Council (MPM) who led SIDMA contingent were already in position along Jalan Tun Fuad Stephen for the march past ceremony as early as 6.30 am.
Chief Minister Y.A.B Datuk Seri Panglima Shafie Apdal, and his wife, Datin Shuryani Shuaib, Deputy Chief Ministers (Y.B Datuk Jaujan Sambakong, Y.B Datuk Seri Wilfred Madius Tangau and Y.B Christina Liew), Y.B Datuk Peter Anthony (the organising chairman), and other cabinet ministers were among those who have attended the annual celebration.